Overseas Property Advice
Tips for Buying Propery in Coastal Uruguay, Uruguay
By candace7
A in-depth look of the real estate market in Coastal Uruguay with on-the-ground advice about best places to buy, the buying process, foreign property ownership and more.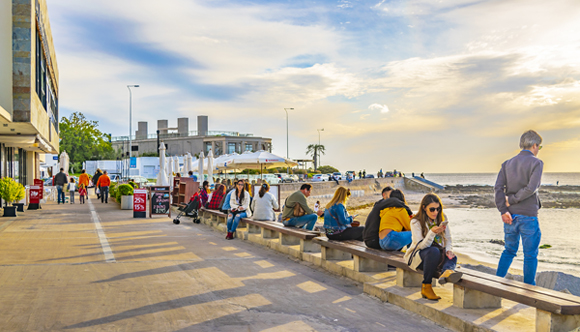 Popular Areas in Coastal Uruguay, Uruguay for Expats
Here in Uruguay there is not much of a diversity in where expats choose to live. Although we are an exception to the norm; most expats live on the coasts of Uruguay rather than the deep countryside as we do.
Uruguays capital, Montevideo, which isn't on the coast, is an expat hotspot; naturally, as it is the "big city" where jobs are prevalent. Also, taking advantage of public transportation and/or bike riding is more economical than owning a car, especially for those expats on a tight budget, so "big city" living is conducive for those types of lifestyles. For more wealthier expats or retirees, Punta del Este, Piriapolis, Maldonado, Rocha and the neighboring cities are all favorites.
Searching for a Property in Coastal Uruguay, Uruguay
The local real estate agent for your desired area(s) is the best source for finding homes and properties for sale. Most of the real estate agents are longtime locals or expats that are willing to listen and accommodate your needs. It might take a while but they will find what you are looking for according to your budget and wish list. Every town seems to have their own agents and simply walking into one starts your home and/or property buying process. You will be happily surprised to find there is always at least one English speaker.
What Your Budget Will Buy You in Coastal Uruguay, Uruguay
Depending on your desired location and budget (ranging from US $150,000 to US $1,000,000); an foreigner or expat can purchase a farm with lots of acres in the countryside to a beach front home. Typically a 3-4 bedroom nicely build coastal home ranges from US $300,000 to $1,000,000 and above. A home in the country with about 5-10 acres range from US $75,000-$250,000.
Before You Buy a Property in Coastal Uruguay, Uruguay
Before purchasing any home and/or property, anywhere for that matter, it's always important to do lots and lots of research. Talking to veteran expats is always helpful to get a perspective from your culture's eyes. Also, if time and finances allow, living in an desired area temporarily helps to get a feel of that areas specifics before taking the plunge. Small things like local services, food markets and schools are all make or break for some people, so it's best to check them out first.
Legal Assistance
It is quite common to hire a middle man, better know as an escribana, which is basically an attorney. Escibanas are very common in Uruguay and do all the technical paperwork or "compromiso" when purchasing properties, cars, or large items that require payments etc; they also help landlords, renters and small business transactions. The paperwork is recognized as legal when there are discrepancies or problems between the two parties. Getting a recommendation is the best way to find an escribana. In our area Claudia Garcia Odella is a reliable escribana who is trustworthy and thorough.
Costs Involved in Buying a Property
Fees that incur due to purchasing a property include the realtor fee (for the seller) and the escribana fees (split between both parties, most of the time). The realtor or agent gets a percentage of the selling price which ranges somewhere between 1-3.5%. Escribana fees all depend on the time, amount and complexity of paperwork involved and could add up to several hundred dollars. Property taxes need to be paid about 3 times a year to BPS and are very reasonable compared to the states.
Foreign Property Ownership
There does not seem to be my restrictions for purchasing or ownership of foreign property here in Uruguay. You do not need to be a citizen or resident to a purchase home or property, which makes the types of ownership diverse. However your pocketbook has to be a little deep as loans are not common and most large things purchased, including homes and land, need to be paid in full, or at least 2-3 installments within a year or so, depending on the compromiso written up by an escribana.
5 Best Places to Buy Real Estate in Coastal Uruguay, Uruguay
Through social media and speaking with fellow expats, I've established an opinion or two about where would be some good places to invest in real estate.
In my humble opinion the top 5 best places to purchase real estate in Uruguay include, but not limited to:
Punta del Este
Punta del Este is known as the St. Tropez of Uruguay due to its beautiful beaches, upscale resorts and swanky nightclubs. You can break from the surf & sand and saddle up with a local gaucho to ride horseback through the wild plains surrounding the city.
Piriapolis
One of the most important resorts in the south of Uruguay, Piriapolis is famous for its beautiful beaches. It is a safe and family-friendly resort town with many historical sights, fun outdoor activities and plenty of interesting tours to spend your days.
Maldonado
With mild weather all year long, Maldondo is definitely a favorite amongst retirees. Maldonado represents one of the most varied and beautiful geographies in Uruguay. There are surrounding woodlands, hills and the beautiful sea. There are also a sense of history when walking down its streets or watching its old cars and bicycles.
Rocha
Diverse nature in its purest form there are 180 km of coastline, ocean, sand, small fishing villages, old colonial buildings and over 200 thousand hectares of wetlands that have been declared a national reserve. Whale and dolphin watching is common on the coast.
Atlantida
About 45 minutes from Uruguays capital Montevideo, lies Atlandia full of rustic charm coupled with modern comforts. Atlantida boasts white sandy beaches and modern resort amenities filled with literature, poetry, history and architecture.
AGS Worldwide Movers can move you to and from anywhere in the world. Presently the AGS Group has over 141 locations in more than 95 countries and has one of the largest networks in the international removals industry. We relocate 85,000 families every year. Free moving quote!
AGS Worldwide Movers can move you to and from anywhere in the world. Presently the AGS Group has over 141 locations in more than 95 countries and has one of the largest networks in the international removals industry. We relocate 85,000 families every year. Free moving quote!
Steps in Buying Property in Coastal Uruguay, Uruguay
The main steps are quite simple and they include:
Finding a home and/or property: (This could be quite time consuming as the mentality here is a little lax)
- Purchasing and processing paperwork of home and/or property through an escribana: (This could take a little time and patience as well, as they are very detail-oriented when it comes to paperwork)
Transferring of funds: (This could get tricky and all depends on the banks involved and the amount of cash being transferred)

Expat Health Insurance
Get a quote for international health insurance from our partner, William Russell.
GET A QUOTE

Expat Health Insurance
Get a quote for international health insurance from our partner, William Russell.
GET A QUOTE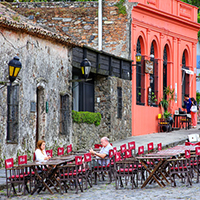 7 Things to Know Before Moving to Uruguay
Expats who move to Uruguay offer a lot of advice about moving there. There are several aspects of living in Uruguay that need to be taken into consideration: health care, cost of living, transportation and types of housing are just a few of the areas to investigate. Going to Uruguay to visit first is critical!
8 Best Places to Live in Uruguay
Expats in Uruguay agree that the best thing about living in Uruguay is the friendly people. In addition to the friendly locals, the weather, beautiful beaches and stable economy make it a great place to live. We've compiled a list of the 8 best places to live in Uruguay based upon the recommendations of expats.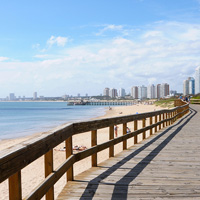 5 Great Places to Retire in South America
Expats offered their recommendations for places to retire in South America. We know that this is a short list and hope you'll add your favorites below in the comments section.
10 Tips for Living in Uruguay
Uruguay may not be the most popular expat destination, but expats there are probably hoping that the truth about Uruguay's healthy lifestyle, family-oriented culture and beautiful beaches doesn't get out.