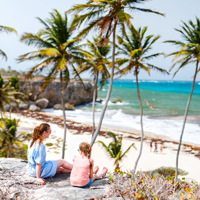 International Citizens Insurance
Get comparison quotes from Cigna, Allianz, IMG, GeoBlue and more.
GET QUOTES

Living in Australia Guide
Did you know that students in Australia typically have three 2-week breaks and one 6-week break during the January to December school year? Did you know that rental prices are often quoted as a weekly rate? Our 10 Tips for Living in Australia article offers tremendous insight from expats there.
Australia Forum
Join our Australia forum to meet other expats and talk about living in Australia.

Contribute
Help other expats and newcomers by answering questions about the challenges and adventures of living in Australia.

Best Places to Live in Australia
In this article, we highlight some of the best places for international families to live in Australia.

180 Expats Talk about Healthcare & Health Insurance in Australia
Expats living in Australia talk about their own experiences with healthcare, hospital visits, emergencies, finding a doctor, buying health insurance in Australia and more.

Cost of Living in Australia
Expats offer insight into the cost of living in Australia.

Moving to Australia Guide
If you're moving to Australia, here's a primer on housing, healthcare, cost of living, choosing a neighborhood and more.

Real Estate in Australia
Real estate listings in popular cities and towns in Australia.

Pros & Cons of Living in Australia
Take off your rose-colored glasses and learn what expats have to say about the biggest challenges and the greatest rewards of living in Australia.

Retiring in Australia
Advice for people retiring in Australia.