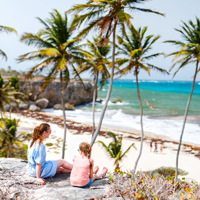 International Citizens Insurance
Get comparison quotes from Cigna, Allianz, IMG, GeoBlue and more.
Get Quotes

Living in Sweden Guide
Expats living in Sweden appreciate the kind, calm Swedish people, enjoy outdoor-life in Sweden and can join numerous clubs for expats. Taxes, the high cost of living and difficulty learning Swedish are among the challenges they discuss.
Sweden Forum
Join our Sweden forum to meet other expats and talk about living in Sweden.

Contribute
Help other expats and newcomers by answering questions about the challenges and adventures of living in Sweden.

Best Places to Live in Sweden
In this article, we highlight some of the best places for international families to live in Sweden.

Healthcare in Sweden
Sweden's healthcare system is primarily public, but private healthcare and insurance does exist and are used by expats. This article provides expats with an overview of the healthcare system, how to handle medical emergencies, prescription medications, hospitals in Sweden and more.

Cost of Living in Sweden
Expats offer insight into the cost of living in Sweden.

Moving to Sweden Guide
Our guide to Moving to Sweden offers tips from expats in Sweden about housing, healthcare in Sweden, making friends, best places to live and more.

Real Estate in Sweden
Real estate listings in popular cities and towns in Sweden.

Pros & Cons of Living in Sweden
Take off your rose-colored glasses and learn what expats have to say about the biggest challenges and the greatest rewards of living in Sweden.

Retiring in Sweden
Advice for people retiring in Sweden.
10 Tips for Living in Sweden
Expats in Sweden confess that culture shock can take you by surprise. But, once they learn to adapt, they appreciate the beautiful weather, relaxed lifestyle and bike-riding culture.