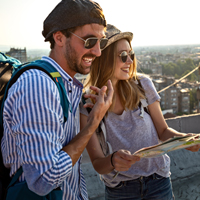 Now Health International
Live Healthier, Live Happier with award winning international health insurance. Get up to 40% discount on new plans.
GET A QUOTE

Living in Mexico Guide
Our Living in Mexico Guide is an introduction to everything about the basics for moving to Mexico: best places to live, cost of living, pros and cons, healthcare and insurance, and more.
Mexico Forum
Join our Mexico forum to meet other expats and talk about living in Mexico.

Contribute
Help other expats and newcomers by answering questions about the challenges and adventures of living in Mexico.

Best Places to Live in Mexico
Mexico is increasing in popularity among expats, snowbirds, digital nomads and retirees in 2022. Learn about the 12 Best Places to Live in Mexico in 2022 according to people already living there.

Healthcare in Mexico
If you're moving to Mexico or an expat living in Mexico, understanding the Mexican healthcare system is essential. We offer an overview of the public and private healthcare systems in Mexico, health insurance for expats in Mexico, hospitals and prescription drugs.

Cost of Living in Mexico
Expats offer insight into the cost of living in Mexico.

Moving to Mexico Guide
Expats in Mexico share important tips for people preparing to move to Mexico. From banking in Mexico to finding a safe city, read these 8 tips before moving to Mexico.

Real Estate in Mexico
Real estate listings in popular cities and towns in Mexico.

Pros & Cons of Living in Mexico
Take off your rose-colored glasses and learn what expats have to say about the biggest challenges and the greatest rewards of living in Mexico.

Retiring in Mexico
Advice for people retiring in Mexico.
Mexico Visa & Residency Guide
If you plan to move to Mexico, you'll need to understand the process involved and the order in which requirements need to satisfied. Here is an excellent primer on what you'll need to do regardless of the amount of time you plan to spend in Mexico.

10 Tips for Living in Mexico
Is it safe to live in Mexico? What should I bring with me to Mexico? How can I find a home? Expats offer advice on these and other topics.