Living in Australia
Last updated on Feb 03, 2023
Summary: The approximate population of Australia is 25 million people. The largest cities in Australia are Sydney, Melbourne, Brisbane, Perth, and Adelaide. Expats love living in Australia for its laid-back lifestyle, beautiful beaches, and diverse culture. People describe life in Australia as relaxed, friendly, and vibrant. Popular foods in Australia include barbecued meats, seafood, and salads. Vegemite is also a popular spread. The cons of living in Australia include the high cost of living, the long distances between cities, and the hot climate in some areas. The average cost of living for an expat is around $2,500 to $3,500 USD per month. This includes rent, food, transportation, and entertainment.
What do I need to know about living in Australia?
When we asked people what advice they would give someone preparing to move to Australia, they said:
"Before retiring in Australia, you should familiarize yourself with the types of visas available, the taxation system and the age requirements for state funded pensions. You should also consider learning about the different types of retirement investment options, finding appropriate health and home insurance, and researching the area that you would like to retire in. It is also important to be aware of the cost of living in Australia as well as the availability of social activities, housing options, healthcare, recreational facilities and local services. Finally, you should seek professional financial advice to ensure you make the most of your retirement funds," remarked another expat living in Australia.
"Do your research and be clear on what you're looking for. Brisbane can offer you an easy, laid-back lifestyle, with lots of outdoor living. Blue skies are the norm, winters are warm and dry and the worst humidity and storms of summer only last about 4 months. It's very live-able. People are largely friendly and relaxed, and there's a slow pace. You're further away from the sea - and good beaches - than you may expect, though there's plenty along both coasts to explore. There's some beautiful scenery and nature walks, on numerous day drives. That said, if you're looking for high culture and a sophisticated, cosmopolitan centre, it's probably not for you. Attitudes can be very old school, customer service is a rare thing - the downside of the laid-back vibe - and many people have never travelled outside of their state, let alone Australia. It's a developing city and it hasn't quite caught up to itself yet. Whatever you decide, it's what you make of it - expect culture shock and roll with it," added another expat in Brisbane.
Answer Question & View More Answers
How do I meet people in Australia?
When we asked people living in Australia about club and activities where newcomers can meet others, they responded:
"Meeting new people in Australia can be quite easy if you know where to look. Start by hanging out in popular places such as cafes, pubs, or other social gathering points. Join local meetup groups, volunteer at a local organization or charity, or attend a sports club or athletic event. You can also try online platforms such as social media sites and dating apps. Get involved in a variety of activities, such as learning a new skill, starting a side project, or joining a mastermind group. Australian culture is built on being friendly and open to getting to know new people, so take advantage of this. Start conversations, introduce yourself, and don't be afraid to show your enthusiasm," wrote a member in Australia.
"Cycling, any children's activities, triathlon, swimming, running and basically any outdoor activities," commented one expat who made the move to Perth.
Answer Question & View More Answers
What is life like in Australia?
When we asked people living in Australia what life is like and how people spend their time, they said:
"Life as an expat in the area can be exciting and adventurous, with lots of opportunities to explore. The area has culture, shopping, nightlife and activities to suit everyone, making it an attractive spot for expats. The friendly locals are welcoming and many speak English, making integration into the community a comfortable one. The cost of living is generally low, and the area offers a diverse expat community to connect with. There are great transportation links, making commuting a breeze. With plenty of local amenities and services available, the area offers the ultimate balance of urban and rural living," added another expat in Australia.
"Perth has a mix of those fanatical about work and sports. Fly in / Fly out jobs to the mining and oil and gas areas are common and put strain on those families. Family and sports play a major role in the community. Outdoor sports are happening all year round in major numbers," remarked another expat who made the move to Perth.
Answer Question & View More Answers
Is there a lot of crime in Australia?
We asked people if there is a lot of crime. They answered:
"No, overall crime levels in Australia are quite low. According to the Australian Institute of Criminology, the crime rate in Australia has generally been falling for the past decade. While there are areas within Australia that experience crime more frequently, the majority of the country does not experience high levels of crime," wrote a member in Australia.
Is there a lot of diversity? Are people in Australia accepting of differences?
"Australia is a very diverse nation, with people from over 200 different cultures and backgrounds living together. While there are still cases of racism, intolerance and discrimination, it has been improving over the years. People in Australia are becoming more accepting of differences and celebrating diverse cultures, due to government policies and initiatives, as well as increased cultural awareness among citizens," remarked another expat living in Australia.
"There is a lot of diversity in Perth caused by the influx of people moving in to work in industry. Generally I would say people are accepting of each other without issue," added another expat in Perth.
Answer Question & View More Answers
What are the schools in Australia like?
"Australian schools teach students from Kindergarten/Pre-primary to Year 12/Senior Secondary. Most schools offering K-12 or K-10 are public schools and are funded by the applicable state or territory government. Private schools are non-government schools and may vary between international schools, independent schools, schools following special and alternative education ideologies, religious schools and selective schools. Education standards in Australia are well regarded internationally," commented one expat when asked about in Australia.
"Expect that only a perfect child with absolutely no problems adjusting or a popular child belongs here. Not because of the other kids. The kids are very accepting of each other. The principal and Head Master - Greg will do what ever is within their power to exclude any child they feel needs to be "punished". A number of parents agree with that. They boast community, but are open to Nothing that's occurred within the past 30 years! Not kidding. They'll find excuses to send your child home just because they feel like it. The principal and Head Master made life hell for a large number of teachers, staff, and parents - constantly calling, emailing, and instructing parents to "punish" their children," remarked another expat living in Bangkok with children attending Australian International School.
Answer Question & View More Answers
Is the cost of living in Australia high?
We asked people how much they someone comfortably live on in Australia, they wrote:
"The cost of living in Australia can vary greatly depending on where you live, but in general it is more expensive than in some other countries with a similar standard of living. Rent, food, and other basic necessities can often be higher than in other countries, and taxes are also generally higher," explained one expat living in Australia.
About the Author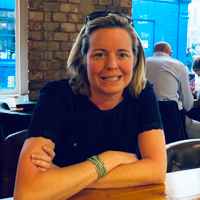 Betsy Burlingame is the Founder and President of Expat Exchange and is one of the Founders of Digital Nomad Exchange. She launched Expat Exchange in 1997 as her Master's thesis project at NYU. Prior to Expat Exchange, Betsy worked at AT&T in International and Mass Market Marketing. She graduated from Ohio Wesleyan University with a BA in International Business and German.
Some of Betsy's articles include 12 Best Places to Live in Portugal, 7 Best Places to Live in Panama and 12 Things to Know Before Moving to the Dominican Republic. Betsy loves to travel and spend time with her family. Connect with Betsy on LinkedIn.