Living in New Zealand
Last updated on Feb 25, 2023
Summary: The approximate population of New Zealand is 4.9 million people. The largest cities in New Zealand are Auckland, Wellington, Christchurch, Hamilton, and Tauranga. Expats love living in New Zealand for its stunning natural beauty, friendly people, and laid-back lifestyle. People describe life in New Zealand as relaxed, peaceful, and full of adventure. Popular foods in New Zealand include seafood, lamb, and pies. Other popular dishes include fish and chips, pavlova, and h?ngi (a traditional Maori dish cooked in an underground oven). The cons of living in New Zealand include the high cost of living, the lack of job opportunities, and the long distances between cities. The average cost of living for an expat is around $2,500 to $3,500 USD per month. This includes rent, food, transportation, and other living expenses.
What do I need to know about living in New Zealand?
When we asked people what advice they would give someone preparing to move to New Zealand, they said:
"There are tons of unspoiled beaches and bush walks. With all the beach property available, unless you want to live directly on the water, you'll find homes within walking distance of the sea cost about the same as homes further inland. Housing is a lot chepaer than in Wellington, so you have access to a big city but more affordable property (although if you commute to Welly, gas prices are about 5 times the cost in the US). Health care is extremely cheap even with no insurance. The pace of life is slower. Children are still able to play out in the streets and walk from school. It's a bit like the US many years ago. Drawbacks include the relatively high cost of general goods and food. The houses are often very poorly insulated and get quite cold in the winter," said one expat in Kapiti Coast .
"It's a great place to live. It's beautiful and interesting. I would stock up on all the products you love. You won't be able to buy them here, or they will just be too expensive to purchase. New Zealand is an island. The cost of shipping goods in, is pricey," said one expat who made the move to Wellington.
Answer Question & View More Answers
How do I meet people in New Zealand?
Answer Question & View More Answers
Answer Question & View More Answers
Answer Question & View More Answers
Answer Question & View More Answers
Answer Question & View More Answers
Answer Question & View More Answers
About the Author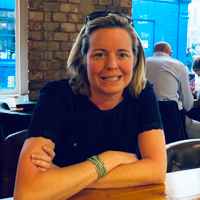 Betsy Burlingame is the Founder and President of Expat Exchange and is one of the Founders of Digital Nomad Exchange. She launched Expat Exchange in 1997 as her Master's thesis project at NYU. Prior to Expat Exchange, Betsy worked at AT&T in International and Mass Market Marketing. She graduated from Ohio Wesleyan University with a BA in International Business and German.
Some of Betsy's articles include 12 Best Places to Live in Portugal, 7 Best Places to Live in Panama and 12 Things to Know Before Moving to the Dominican Republic. Betsy loves to travel and spend time with her family. Connect with Betsy on LinkedIn.