13 Expats Talk about Health Insurance and Healthcare in Ireland
Last updated on Nov 26, 2022
Summary: Expats and global nomads in Ireland share their experiences with health insurance, healthcare in Ireland, local hospitals and specialists, quality of medical care and more.
How are healthcare services Ireland?
When we asked expats and global nomads about the quality of medical care in Ireland, they replied:
"Private health insurance is absolutely essential. The private hospitals are OK provided it is not an emergency. There is no 24 hour A and E. If it were available I would insure also for a fly you back to Germany for accidents and emergencies. I was left on a trolley for 30 hours falling a fall with a broken collar bone and ribs. I am over 70 with a heart condition. Some third world countries have better medical services than Ireland," mentioned another expat in Galway.
"My doctor recently made a house call to visit me when I was under the weather and unable to visit his office. Very happy with the costs and services," said one expat living in Ballyconnell.
"Every visit to GP or consultant costs money, unless you earn very little money and have a medical card. Waiting times are insane, sometimes even when you are privately insured," mentioned another expat in Dublin.
Are healthcare and health insurance expensive in Ireland?
"Health care In the ROI is free for the most part. Private health insurance is available. The Irish view USA medical charges as outrageous," remarked another expat in Ireland.
"Medical insurance is extremely complicated and needs to be renegotiated every year. Tax relief is available. Many things are not covered. People with chronic on going conditions would have difficulties. Whether your insurance is accepted depends on the individual policy and there is usually an excess to pay. Medical care in Ireland is probably the most expensive in Europe. Specialists charge 150-250 euros for 10 minute appointments. Hospital beds start at 1000 per day in crowded dirty wards," remarked another expat living in Galway.
What are emergency services like in Ireland?
When we asked about emergency services, members in Ireland wrote:
"The nearest hospital is the University College Hospital Galway. This is a dirty, old building with very few doctors many of whom barely speak English. The Galway Clinic (private) is OK but also overburdened. The Bon Secour (private) is also OK," mentioned another expat in Galway.
Will I need to travel to see a specialist?
"I do return to my home country for medical care. The quality of doctors in Germany is far higher and they have time to speak to you. Hospitals are properly equipped and clean. No waiting. Even privately you have to wait long periods to see a specialist in Ireland. Finally medical services in Germany are much cheaper," remarked another expat living in Galway.
Are common prescription medications available in Ireland?
"Yes most but not all medicines are available. Even with a medical card you must pay. Prescriptions are needed for almost everything as pharmacists here do not appear to have the same capabilities as in France or Germany. My hayfever medicine is sent from Germany as unavailable here," mentioned another expat in Galway.
As a foreigner living in Ireland, will I have access to public healthcare? What is it like?
"Yes I qualify because I am a German pensioner and the German government dock my pension to pay the Irish government for my medical card. It covers most things but only with enormously long waiting lists. The public hospitals are dirty, OVERCROWDED and without sufficient doctors," remarked another expat living in Galway.
What have your experiences during the pandemic with the local healthcare system been like?
We asked expats in Ireland if they have access to public healthcare in Ireland. And, if they do have access, what is it like. They wrote...
"I suffered a back injury and was bedridden for a week. My doctor made a house visit to evaluate me and prescribe treatment. Submitting claim to our Irish insurance company was simple and easy and the cost for the Doctor visit extremely low," mentioned another expat living in Ballyconnell.
"During the epidemic, medical management was mediocre and there were too few doctors," said an expat in Letterkenny.
What advice do you have for expats having a baby in Ireland?
We asked expat moms who gave birth in Ireland about their experiences and advice they have for other moms to be. They said:
"Go private, not public!! And to go to D. Naveed. I loved the option of a scan on every visit!! We literally got to see our baby grow," remarked another in Ballinsloe.
"Read Tracy Donegan's book, be super informed, know what you want and ask until you get it. Know that not everywhere is Dublin and that there's a movement to improve the situation there. Check AIMS Ireland's web site for positive Irish birth stories. They do exist," explained one expat.
Answer Question & View More Answers
Are healthcare services good in Ireland?
We asked people if they have access to good medical care in Ireland. They wrote:
"Almost every town or village has a family doctor (GP), readily available, some even making house calls after hours. Once the GP, or vision doctor or dental doctor make a referral to a specialist under the Irish system (most often free) one waits four months for an appointment and forward going procedures. If an emergency, local hospitals provide immediate care. My husband had full hernia surgery under general anesthesia and the cost, out of pocket to us was €1 (yes, a little over a dollar US). The bill amount Ireland covered was only about €1500 compared to multiple thousands of dollars in the US. That included pre and post surgical care and follow up," explained one expat living in Tobercurry.
"We arrived and immediately found a local GP tp handle everyday needs. An annual check up is €50 and a referral to a specialist has been at zero cost to us. Local hospital is 30-40 minutes from home by lovely bus or car. We purchased a full insurance policy, just in case, for €160 a month," said another expat in Tobercurry.
About the Author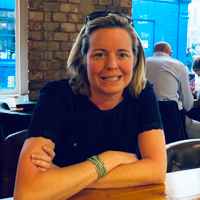 Betsy Burlingame is the Founder and President of Expat Exchange and is one of the Founders of Digital Nomad Exchange. She launched Expat Exchange in 1997 as her Master's thesis project at NYU. Prior to Expat Exchange, Betsy worked at AT&T in International and Mass Market Marketing. She graduated from Ohio Wesleyan University with a BA in International Business and German.
Some of Betsy's articles include 12 Best Places to Live in Portugal, 7 Best Places to Live in Panama and 12 Things to Know Before Moving to the Dominican Republic. Betsy loves to travel and spend time with her family. Connect with Betsy on LinkedIn.