11 Expats Talk about Health Insurance and Healthcare in Italy
Last updated on Nov 27, 2021
Summary: Expats and global nomads in Italy share their experiences with health insurance, healthcare in Italy, local hospitals and specialists, quality of medical care and more.
How are healthcare services Italy?
When we asked expats and global nomads about the quality of medical care in Italy, they replied:
"If in serious health...seek English speaking private physician..."you get what you pay for"," mentioned another expat living in Italy.
"Use public healthcare system which is adequate and kept my federal employee insurance if I need it. Have used the insurance only a few times in ten years," commented one expat living in Pineto, Italy.
"My area in northern Italy has extremely good hospitals and doctors for major problems. There are many specialists if needed. The town doctor that we have been assigned is on the other hand not very dedicated or knowledgable. He is useful for refilling prescriptions and sending patients to specialists when needed," added another expat.
Answer Question & View More Answers
Are healthcare and health insurance expensive in Italy?
"Health Insurance in Italy is based on the "breadwinner's" income and then a nominal amount for family members. For us: middle income retirees...c. E1600/yr total. Rx very inexpensive," added another expat.
What are emergency services like in Italy?
When we asked about emergency services, members in Italy wrote:
"We have hospitals nearby (c. 20 miles) and helicopter access...no experience personally yet," remarked another expat living in Italy.
Are common prescription medications available in Italy?
"Yes, mostly (not Transderm Scop for motion sickness and not Botox). The Rx I do use I get and pay for at local pharmacy...they are a fraction of the U.S. with Ins cost and are packaged (blister packs for everything) differently but virtually identical to US Rx," added another expat.
What have your experiences during the pandemic with the local healthcare system been like?
When we asked expats in Italy if common prescription medications are available in Italy, they wrote...
"Haven't gone to the doctor since COVID. If need a refill prescription just call the doctor and he sends it to the pharmacy," mentioned another expat living in Pineto.
"None. Our town doctor knows nothing of vaccines and when they will be available," said an expat in Sarzana.
What advice do you have for expats having a baby in Italy?
We asked expat moms who gave birth in Italy about their experiences and advice they have for other moms to be. They said:
"I'd tell her to shrug off the opinions people impose on you, and to not take it personally. For example, don't worry if you don't want to know the sex, or if you don't want to share the name," added another person living in Montesilvano, Pescara.
"I would advise to make sure that you have a birthing plan, go to the anti natal classes just to meet other Mum's and get used to the lay out of the hospitals," explained one expat living in Genoa.
Answer Question & View More Answers
Are healthcare services good in Italy?
We asked people if they have access to good medical care in Italy. They wrote:
"$387/year/couple will buy into the medical program for the EU. That provides ER services, most doctor visits and discounts on medication and supplies. We can walk to our hospital and have found an English speaking GP and excellent dentist in the next town. We can also take the train to Rome for exceptional specialists. I paid (insurance reimbursed) 150 euro for lab work which would have been well over 1000 in the states," explained one expat.
About the Author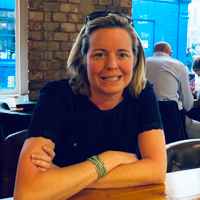 Betsy Burlingame is the Founder and President of Expat Exchange and is one of the Founders of Digital Nomad Exchange. She launched Expat Exchange in 1997 as her Master's thesis project at NYU. Prior to Expat Exchange, Betsy worked at AT&T in International and Mass Market Marketing. She graduated from Ohio Wesleyan University with a BA in International Business and German.
Some of Betsy's articles include 12 Best Places to Live in Portugal, 7 Best Places to Live in Panama and 12 Things to Know Before Moving to the Dominican Republic. Betsy loves to travel and spend time with her family. Connect with Betsy on LinkedIn.