15 Expats Talk about Health Insurance and Healthcare in Italy
Last updated on Feb 12, 2023
Summary: The quality of medical care in Italy is generally considered to be on par with the United States. Italy has a well-developed healthcare system, with a wide range of medical services available. Emergency services are generally reliable and efficient, and ambulances can be called by dialing the national emergency number, 112.
How are healthcare services Italy?
When we asked expats and global nomads about the quality of medical care in Italy, they replied:
"In Italy, healthcare services include both private and public services. The public healthcare system is largely free, based on national and regional health policies that guarantee health rights to all citizens and residents. Generally, public healthcare services in Italy are of good quality and provide care for both acute and chronic illnesses. Foreigners living in Italy, including expats, have access to public healthcare, although they may not always be eligible for free services. Expats in Italy often obtain private health insurance in order to receive more comprehensive care, as the public health system can often be subject to long waiting times," wrote an expat living in Italy.
"If in serious health...seek English speaking private physician..."you get what you pay for"," said an expat in Italy.
What are medical services in Italy like?
When we asked expats and global nomads about the quality of medical care in Italy, they replied:
"Health care is a benefit to tax residents. The quality of care for public health ranges wildly depending on where you live. It is also difficult to get an appointment with a specialist. My sister is waiting 6 mos. to see a neurologist- and she lives in Tuscany. Also keep in mind that if you are hospitalized there are no aides. The assumption is that a family member will be there to wash/groom/dress you. Or feed you, if necessary. You are also responsible for bringing provisions like water and linens with you. If you don't have family/friends to assist you, you must hire private care. Let's face it, when it comes to health care, no country is a panacea," mentioned one expat in Palermo Sicily.
"Use public healthcare system which is adequate and kept my federal employee insurance if I need it. Have used the insurance only a few times in ten years," commented one expat who moved to Pineto, Italy.
Answer Question & View More Answers
Are healthcare and health insurance expensive in Italy?
"Healthcare and health insurance in Italy can be quite costly. Public healthcare is offered through a national health service, and services are expected to be paid for at the time of use. Private health insurance plans are also offered, however they tend to be quite expensive and out of reach for many people. Annual premiums for private health insurance can be thousands of euros, depending on the coverage offered," wrote an expat living in Italy.
"Health Insurance in Italy is based on the "breadwinner's" income and then a nominal amount for family members. For us: middle income retirees...c. E1600/yr total. Rx very inexpensive," said an expat in Italy.
What are emergency services like in Italy?
When we asked about emergency services, members in Italy wrote:
"Emergency services in Italy are generally reliable. The number for ambulance services is 118, which is a toll-free number and can be dialled from any phone. When calling for an ambulance, it is important to state all relevant information, such as the location and the patient's condition. If needed, hospital staff can assist in understanding the patient's medical information. It is helpful to have a speaker who is able to communicate in English in order to ensure that the correct medical attention is provided," said one expat.
"We have hospitals nearby (c. 20 miles) and helicopter access...no experience personally yet," remarked one expat in Italy.
Will I need to travel to see a specialist?
"Some of the cities in Italy renowned for having a wide range of medical specialists available include Rome, Milan, Naples, Florence, Verona, and Turin. Additionally, the coastal regions of Liguria, the Italian Riviera, are known for having quality medical care and an extensive selection of experienced medical providers. As the Italian healthcare system has a reputation for high standards of excellence, and the Italian tradition of leading-edge medical treatments and medical rehabilitation, many medical specialists and healthcare providers are available throughout the country," wrote an expat living in Italy.
Are common prescription medications available in Italy?
"Prescription medications are generally available in Italy through both public and private health sectors. The Italian Pharmaceutical Agency (AIFA) is responsible for ensuring the availability, quality and safety of medications. Italian citizens and authorized foreign citizens may obtain medications from an Italian pharmacy upon the presentation and approval of a valid prescription from an Italian doctor. Certain medications may require additional authorizations when prescribed," wrote one expat.
"Yes, mostly (not Transderm Scop for motion sickness and not Botox). The Rx I do use I get and pay for at local pharmacy...they are a fraction of the U.S. with Ins cost and are packaged (blister packs for everything) differently but virtually identical to US Rx," commented one expat who moved to Italy.
Do you have anything more to add about local medical facilities in Italy?
"The quality of medical care and medical facilities in Italy is generally considered to be high. Italy has a large number of internationally renowned hospitals and is home to world-leading research in the field of medicine. Italian doctors and nurses are highly educated and trained, and many medical centers offer comprehensive medical services and treatments. Treatment of chronic and common medical conditions is of a particularly high standard. In addition, Italian citizens are entitled to free public healthcare through the national health system," remarked one expat living in Italy.
As a foreigner living in Italy, will I have access to public healthcare? What is it like?
"As a foreigner living in Italy, you may be able to access public healthcare if you hold a valid residence permit or if you are registered in the Italian National Health Service. Public healthcare in Italy is generally considered to be of good quality and is distributed through a public health system which provides general practitioners, hospitals and clinics. Treatment is free or highly subsidized for those on low incomes or in need of special care. Depending on the region, pre-existing conditions may also be taken into consideration for eligibility for public healthcare," wrote one expat.
What have your experiences during the pandemic with the local healthcare system been like?
We asked expats in Italy if they have access to public healthcare in Italy. And, if they do have access, what is it like. They wrote...
"Haven't gone to the doctor since COVID. If need a refill prescription just call the doctor and he sends it to the pharmacy," commented one expat living in Pineto, Italy.
"None. Our town doctor knows nothing of vaccines and when they will be available," wrote one expat.
What advice do you have for expats having a baby in Italy?
We asked expat moms who gave birth in Italy about their experiences and advice they have for other moms to be. They said:
"I would advise to make sure that you have a birthing plan, go to the anti natal classes just to meet other Mum's and get used to the lay out of the hospitals," explained one expat.
"Don't waste your time and money on private clinics. Maybe they will have nicer looking reception and not so many people waiting, but the best professionals are working in large state hospitals, best equipment end supplies are there either. One of my friends had a horrible experience in one of the most popular private clinics - Artemisia," said one person in Rome.
Answer Question & View More Answers
Are healthcare services good in Italy?
We asked people if they have access to good medical care in Italy. They wrote:
"Health care in Italy is comprehensive and comprehensive, with universal coverage that offers citizens access to any form of public or private healthcare they may require. The majority of the Italian population has health insurance through their employer, local governmental health organizations, or private insurance plans. Healthcare services in Italy are provided by public and private healthcare providers, such as hospitals, clinics, pharmacies, and nursing homes. Moreover, there are a wide variety of specialists covering all fields of medicine. Italy is known for its highly advanced and rigorous healthcare system, and its doctors and specialists routinely perform highly sophisticated procedures and surgeries," said one expat in Italy.
"$387/year/couple will buy into the medical program for the EU. That provides ER services, most doctor visits and discounts on medication and supplies. We can walk to our hospital and have found an English speaking GP and excellent dentist in the next town. We can also take the train to Rome for exceptional specialists. I paid (insurance reimbursed) 150 euro for lab work which would have been well over 1000 in the states," remarked one in Minturno.
About the Author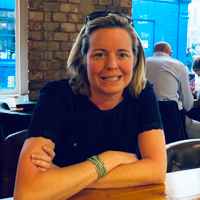 Betsy Burlingame is the Founder and President of Expat Exchange and is one of the Founders of Digital Nomad Exchange. She launched Expat Exchange in 1997 as her Master's thesis project at NYU. Prior to Expat Exchange, Betsy worked at AT&T in International and Mass Market Marketing. She graduated from Ohio Wesleyan University with a BA in International Business and German.
Some of Betsy's articles include 12 Best Places to Live in Portugal, 7 Best Places to Live in Panama and 12 Things to Know Before Moving to the Dominican Republic. Betsy loves to travel and spend time with her family. Connect with Betsy on LinkedIn.