15 Expats Talk about Health Insurance and Healthcare in Jamaica
Last updated on May 24, 2023
Summary: The quality of medical care in Jamaica is generally considered to be good, although it is not as advanced as the medical care available in the United States. Emergency services are available in Jamaica, and ambulances can be called by dialing the local emergency number, which is 110. The response time for ambulances can vary depending on the location, but they are generally reliable and well-equipped.
How are healthcare services Jamaica?
When we asked expats and global nomads about the quality of medical care in Jamaica, they replied:
"Healthcare services in Jamaica are provided by both public and private institutions. The public healthcare system is funded by the government and is available to all Jamaican citizens and permanent residents. The quality of public healthcare varies depending on the region, but generally it is considered to be of a good standard. Foreign residents are able to access the public healthcare system, however, they may be required to pay a fee. Expats in Jamaica can use the public healthcare system, however, they may need to pay for certain services. In addition, many expats opt to purchase private health insurance to cover any additional costs," remarked one expat living in Jamaica.
What are medical services in Jamaica like?
About the Author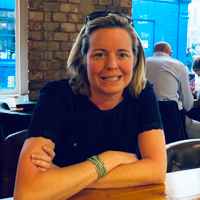 Betsy Burlingame is the Founder and President of Expat Exchange and is one of the Founders of Digital Nomad Exchange. She launched Expat Exchange in 1997 as her Master's thesis project at NYU. Prior to Expat Exchange, Betsy worked at AT&T in International and Mass Market Marketing. She graduated from Ohio Wesleyan University with a BA in International Business and German.
Some of Betsy's articles include 12 Best Places to Live in Portugal, 7 Best Places to Live in Panama and 12 Things to Know Before Moving to the Dominican Republic. Betsy loves to travel and spend time with her family. Connect with Betsy on LinkedIn.