Pros and Cons of Living in Hungary
Last updated on Mar 21, 2023
Summary: The pros of living in Hungary include its rich cultural heritage, its vibrant cities, its affordable cost of living, and its excellent healthcare system. On the other hand, the cons of living in Hungary include its cold winters, its lack of job opportunities, and its limited public transportation options.
What are the pros and cons of living in Hungary?
Expats, digital nomads and retirees living in Hungary responded:
"Expats and digital nomads often appreciate the low cost of living in Hungary, as well as the country's rich cultural heritage and vibrant cities. They also enjoy the friendly locals, the delicious food, and the easy access to outdoor activities. On the other hand, some expats and digital nomads may find the language barrier and bureaucracy challenging, as well as the lack of job opportunities. Additionally, the cold winters can be a deterrent for some," said one expat in living in Hungary.
"We have been living in Budapest Hungary for nearly 5 years and we love it. I was a real estate agent in Toronto Canada but now I am much happier working for foreign investors interested in investing in Hungary. My husband and daughter do not speak Hungarian only English and it is not a problem, Hungarians under the age of 60 do speak English, especially 35 year old's and under. The arts and entertainment is great. There are many farm fresh food markets, many spas and sports activities for relaxation. The lakes and mountains around the country are clean with many cultural, sporting and entertainment activities. There is affordable accommodation for students and seniors. It is affordable and easy to purchase property for those who would like to retire in Hungary. Budapest city is safe with excellent public transportation. It is a very comfortable city to live in, a car is not necessary," wrote one expat in Budapest.
Answer Question & View More Answers

Cigna Global Health Insurance
Expats interested in International Health Insurance should take a minute to get a quote from our trusted expat health insurance partner, CIGNA.
GET A QUOTE
What do expats in Hungary appreciate most about the local culture?
About the Author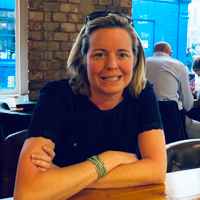 Betsy Burlingame is the Founder and President of Expat Exchange and is one of the Founders of Digital Nomad Exchange. She launched Expat Exchange in 1997 as her Master's thesis project at NYU. Prior to Expat Exchange, Betsy worked at AT&T in International and Mass Market Marketing. She graduated from Ohio Wesleyan University with a BA in International Business and German.
Some of Betsy's articles include 12 Best Places to Live in Portugal, 7 Best Places to Live in Panama and 12 Things to Know Before Moving to the Dominican Republic. Betsy loves to travel and spend time with her family. Connect with Betsy on LinkedIn.