Retire in Oman
Last updated on Feb 02, 2023
Summary: Retirees are attracted to Oman for its stunning landscapes, rich culture, and friendly people. Oman is known for its diverse and beautiful terrain, ranging from mountains and deserts to beaches and oases. The country also offers a variety of activities for retirees, such as exploring the ancient forts and castles, visiting the vibrant souks, and taking part in the many outdoor activities. The weather in Oman is generally hot and dry, with temperatures ranging from the mid-60s to the mid-90s Fahrenheit in the summer months.
What is it like to retire in Oman?
"Retiring in Oman has a lot of advantages as the country has a low cost of living, plenty of beautiful landscapes and beaches to explore, and a relaxed atmosphere to enjoy a calm and serene retirement. The Omani government also offers several tax incentives for expatriates and retirees, including the pension income from abroad being exempt from taxes. With its excellent infrastructure, high-quality healthcare, and cultural diversity, Oman has become a popular destination for retirees from around the world. Expats in Oman enjoy many of the same high standards of living that locals do, making it a great place to spend your retirement years. The country is a great mix of modern amenities and ancient charm, with a unique blend of Arabian and African culture. There are lots of opportunities to explore, including architecture, traditional markets, and cultural sites, as well as beaches and mountainous terrain. Retirement in Oman can offer a truly unique and rewarding experience," explained one retiree living in Oman.
What are the most challenging aspects of retiring in Oman?
"Finding adequate healthcare, navigating the visa and residency requirements and adapting to the local culture including language barriers can all be challenging aspects of retiring in Oman. Additionally, an expat living in Oman may face housing shortages, difficulty obtaining land ownership documents, and a lack of available assistance in finding employment or suitable business opportunities. The cost of living may also affect those considering retirement in Oman, as prices of basic necessities can be higher than in other countries. Lastly, Oman's sweltering heat can be a significant challenge for retirees, who may have difficulty acclimating to Omani summers," explained a retiree in Oman.
What are the most rewarding aspects of retiring in Oman?
"The most rewarding aspects of retiring in Oman include the low cost of living, diverse culture, rich heritage, great weather, stunning natural landscapes, easy access to nearby beaches and mountains, excellent healthcare facilities, strong regional and expat communities, stable government, and opportunity to explore the area's history and architecture. Additionally, Oman offers generous retirement benefits, low taxes, and adequate infrastructure to support an enjoyable and comfortable retirement," said a retiree who moved to Oman.
What are healthcare services like in Oman?
We asked retirees if they have access to good medical care in Oman. They wrote:
"Healthcare services in Oman are provided by both the public and private sectors. The public sector includes hospitals, clinics and health centers, while the private sector includes private medical centers and pharmacies. Healthcare services are available in all parts of the country and are generally of a good quality. There is a large network of healthcare providers, including doctors, nurses and other medical professionals. The public health system is administered by the Ministry of Health, while the private healthcare system is managed by private companies. The government provides subsidies and health insurance for those in need, and there are also some private health insurance options available. Overall, healthcare services in Oman are regarded as reliable and efficient," said a retiree who moved to Oman.
How do I meet people in Oman?
When we asked people living in Oman about club and activities where newcomers can meet others, they responded:
"There are a number of ways to meet new people in Oman. You can join a local club, such as a sports team, or cultural, outdoor or music group. You can also attend festivals, concerts or other gatherings that feature Omani culture or interests. Additionally, there are often activities hosted by foreign embassies or consulates which are a great way for locals and foreigners to meet each other. Finally, it's always helpful and fun to visit local restaurants, cafes or markets and strike up a conversation with someone," commented one retiree living in Oman.
"Become a member at the gym of one of the international hotels. Go to the Oasis Club (only real expat pub/ restaurant in town)," explained one retiree living in Salalah.
Answer Question & View More Answers
What is life like in Oman?
When we asked people living in Oman what life is like and how people spend their time, they said:
"Living as an expat in my area offers many benefits such as a low cost of living, a relaxed lifestyle, and a culturally diverse population. With conveniently short distances between major cities, expats can quickly and easily go explore the countryside or take a weekend trip to a nearby city. The cost of living is considerably lower living in my area than in more developed countries, making it an attractive location for expatriates. This can be especially helpful for those looking to save money or invest in the local economy. The area is also culturally diverse. There are international communities from around the world that have found a home here and make for a vibrant and interesting cultural mix. Additionally, the locals are incredibly welcoming of visitors and are always willing to share a bit of their culture with anyone who wants to learn more. Life as an expat in my area has been a wonderful experience as I have been able to realign my priorities and focus on the things that really matter," added another person in Oman.
"Expats come here mainly for management positions and for the rest their life revolves around family and friends. There aren't many social activities that are organized so it's a bit do-it-yourself," remarked another retiree in Salalah.
Answer Question & View More Answers
What do I need to know before retiring in Oman?
When we asked people what advice they would give someone preparing to move to Oman, they said:
"Before retiring in Oman, you should research the appropriate visa and residency requirements, including the necessary documents and fees. It is also important to consider the cost of living and healthcare, as well as any cultural or language barriers that you may face. Security and safety can vary depending on where you plan to stay, so you should familiarize yourself with the local environment. Additionally, you should look into any relevant tax rates or laws related to pensions, retirement accounts, and foreign income," remarked another retiree in Oman.
"Bring a lot of humor & an open mind. Do come because it's a fantastic experience and they have the most beautiful beaches I've ever seen. This town is changing quickly and if you want to see a bit of it's original culture you need to be here now and not in 10 years time," said a retiree who moved to Salalah, Oman.
Answer Question & View More Answers
About the Author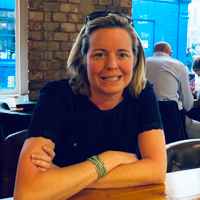 Betsy Burlingame is the Founder and President of Expat Exchange and is one of the Founders of Digital Nomad Exchange. She launched Expat Exchange in 1997 as her Master's thesis project at NYU. Prior to Expat Exchange, Betsy worked at AT&T in International and Mass Market Marketing. She graduated from Ohio Wesleyan University with a BA in International Business and German.
Some of Betsy's articles include 12 Best Places to Live in Portugal, 7 Best Places to Live in Panama and 12 Things to Know Before Moving to the Dominican Republic. Betsy loves to travel and spend time with her family. Connect with Betsy on LinkedIn.