Retire in Belgium
Last updated on Nov 27, 2021
Summary: Retirees share their experiences living in Belgium. What are the challenges and rewards of retiring in Belgium?
What is it like to retire in Belgium?
"We wrote a book entitled "Retiring in Belgium - a Guide for Expats" packed with information for expats thinking of retiring in Belgium. In order to buy a copy (all proceed to go charity) link to the website www.chsbelgium.org," said a retiree who moved to Brussels, Belgium.
International Health Insurance in Belgium
Get a free international health insurance quote from our partner, Allianz Care, whose plans ensure that you have access to quality healthcare whenever you need it. Allianz's flexible solutions allow you to tailor your cover to meet your needs and budget.
Get a Quote
What advice do overseas retirees have for others considering retiring abroad?
"Highly recommend our book "Retiring in Belgium - a Guide to Expats" For more information see the website ww.chsbelgium.org," added another person in Brussels.
What are the most rewarding aspects of retiring in Belgium?
"Remaining in the city that we knew well from working here. A wide range of friends, comfortable housing, wonderful cuisine, good healthcare," commented one retiree living in Brussels, Belgium.
What are healthcare services like in Belgium?
We asked retirees if they have access to good medical care in Belgium. They wrote:
"Yes. The care is excellent and plentiful in Brussels. It is more expensive than the NHS in the UK but worth paying more for," remarked another retiree in Brussels.
Where will I buy groceries and do other shopping in Belgium?
"the shopping center we frequent is the "shopping center de woluwé saint lambert" and avenue louise ... in the city center," explained one retiree living in Brussels.
About the Author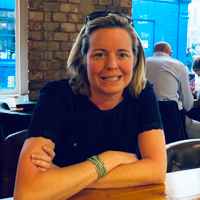 Betsy Burlingame is the Founder and President of Expat Exchange and is one of the Founders of Digital Nomad Exchange. She launched Expat Exchange in 1997 as her Master's thesis project at NYU. Prior to Expat Exchange, Betsy worked at AT&T in International and Mass Market Marketing. She graduated from Ohio Wesleyan University with a BA in International Business and German.
Some of Betsy's articles include 12 Best Places to Live in Portugal, 7 Best Places to Live in Panama and 12 Things to Know Before Moving to the Dominican Republic. Betsy loves to travel and spend time with her family. Connect with Betsy on LinkedIn.