Cost of Living in South Africa
Last updated on Feb 01, 2023
Summary: The cost of living in South Africa is generally considered to be quite affordable. A nice 1 bedroom apartment in South Africa can cost anywhere from $400 to $800 per month, while a nice 2 bedroom apartment can cost anywhere from $600 to $1,200 per month. The cost of dinner at a moderately priced restaurant in South Africa is usually around $15 to $20 per person.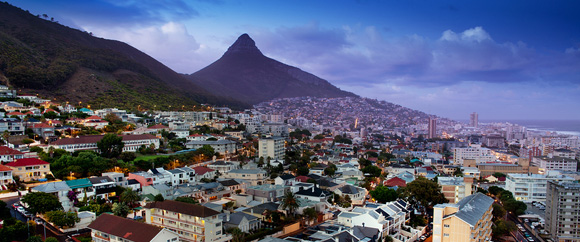 Is the cost of living in South Africa high?
We asked people how much they someone comfortably live on in South Africa, they wrote:
"The cost of living in South Africa can vary depending on location and lifestyle. Generally, South Africa is considered to be fairly affordable and has much lower costs than other countries in the region, such as the UK or US," said another person in South Africa.
Will I save money living in South Africa?
"Living in South Africa may allow you to save money due to lower costs of goods and services. Cost of living will vary based on where you reside and the lifestyle you choose. Prices for food, transportation, health care, and taxes are generally lower than those of most other countries," said one expat in South Africa.
What is the average cost of housing in South Africa?
If you are thinking about moving to South Africa, cost of living in probably a key consideration. Expats commented about the cost of housing:
"The average cost of housing in South Africa varies greatly depending on the area and type of housing. Generally, housing costs in South Africa are higher in urban areas and tend to be lower in rural areas. Prices range from low-end property typically costing around R400 000 (approximately US $26 400) to high-end properties costing millions of Rand," said one expat in South Africa.
"Lower, but so is the quality of the house. No, central heating and very large single pane windows to give examples," remarked another in Johannesburg.
Answer Question & View More Answers
About the Author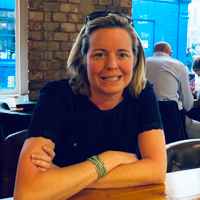 Betsy Burlingame is the Founder and President of Expat Exchange and is one of the Founders of Digital Nomad Exchange. She launched Expat Exchange in 1997 as her Master's thesis project at NYU. Prior to Expat Exchange, Betsy worked at AT&T in International and Mass Market Marketing. She graduated from Ohio Wesleyan University with a BA in International Business and German.
Some of Betsy's articles include 12 Best Places to Live in Portugal, 7 Best Places to Live in Panama and 12 Things to Know Before Moving to the Dominican Republic. Betsy loves to travel and spend time with her family. Connect with Betsy on LinkedIn.