Real Estate in New Zealand
Last updated on Nov 27, 2021
Summary: People living in New Zealand offer advice about real estate. How do you find a home in New Zealand? Should you buy or rent? What is the cost of housing?
How do I find a place to live in New Zealand?
We asked expats how they chose their neighborhood and found a place to live. They answered:
"Found a great real estate lady who listened and then worked really hard to find our home! Chose our home for the views, close to town and is on the peninsula," said another person in Dunedin, Otago - South Island NZ.
"We chose to rent a furnished house in a beach-side community (aren't most of them anyway?). We drove around New Zealand for seven weeks and found a spot we liked. We bought a local newspaper and looked at about 10 houses from the rental ads and chose one in Snells Beach. That is 10 kms from Warkworth, which in turn is about one hour north of Auckland," remarked another foreigner who made the move to Warkworth.
What is a typical expat home or apartment like in New Zealand?
"We have a 3 bedroom home on about a half acre with mature trees and great views. Most homes have 4 bedrooms, but are smaller and on less land," explained one expat living in Dunedin, Otago - South Island NZ, New Zealand.
"We now own a home in Snells Beach. It is a wood-frame house and has four bedrooms. Our house is typical of almost all the house in our community," said another person in Warkworth.
What is the average cost of housing in New Zealand?
If you are thinking about moving to New Zealand, cost of living in probably a key consideration. Expats commented about the cost of housing:
"We lived in China before New Zealand, so housing and automobiles are much cheaper, but meat and vegetables are much more expensive," remarked another foreigner who made the move to Dunedin, Otago - South Island NZ.
"The housing costs are hard to guage against what we were use to in the USA...or elswhere. Kiwi houses are not as well insulated, nor heated as in the USA. Construction standards/techniques are different but the more modern house (less than 15 years old) are as good as anywhere in the world. We live in an exceptionally beautiful area and there is no way we could ever afford to buy a similar house in say California at 5 times the price. An average, well constructed, 3-4 bedroom house in our community costs about US$125,00," explained one person living in Warkworth, New Zealand.
About the Author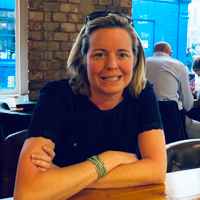 Betsy Burlingame is the Founder and President of Expat Exchange and is one of the Founders of Digital Nomad Exchange. She launched Expat Exchange in 1997 as her Master's thesis project at NYU. Prior to Expat Exchange, Betsy worked at AT&T in International and Mass Market Marketing. She graduated from Ohio Wesleyan University with a BA in International Business and German.
Some of Betsy's articles include 12 Best Places to Live in Portugal, 7 Best Places to Live in Panama and 12 Things to Know Before Moving to the Dominican Republic. Betsy loves to travel and spend time with her family. Connect with Betsy on LinkedIn.