Moving to Olten, Switzerland
Last updated on Feb 03, 2023
Summary: Expatriates are drawn to Olten, Switzerland for its picturesque scenery, vibrant culture, and excellent quality of life. Located in the canton of Solothurn, Olten is a charming city with a rich history and plenty of activities to enjoy. The city is known for its beautiful parks, historic buildings, and lively nightlife. Expats will also appreciate the city's excellent public transportation system, which makes it easy to get around. Before moving to Olten, it is important to note that the cost of living is relatively high compared to other parts of Switzerland. Additionally, the city is located in a German-speaking region, so it is important to have a basic understanding of the language. It is also important to research the local job market and housing options before making the move. Finally, expats should make sure to obtain the necessary permits and visas before arriving in Olten.
What do I need to know before moving to Olten?
When we asked people what advice they would give someone preparing to move to Olten, they said:
"Olten is a city in Switzerland, situated between the cities of Zurich, Bern and Basel. The city has a population of approximately 16,000 people and is known for its beautiful landscapes and historical sites. The main language spoken in Olten is German, however English is also widely spoken. Olten is well connected by road, rail and air, and is serviced by regular regional buses as well as international trains. The city is home to a number of restaurants, shops, museums, parks and leisure facilities. When moving to Olten you should bear in mind the cost of living is relatively high due to the city's location and high salaries. Olten is known for its safe and friendly atmosphere, and its welcoming attitude towards newcomers. The city is a great choice for those looking to experience the beauty and culture of Switzerland, while still having the convenience of modern amenities and connections to the larger cities," commented one expat who made the move to Olten.
"Keep in mind: - There is no free choice of school for your children, unless you are willing and able to pay for (expensive) private schools. Your children will usually go to school in the quarter you live. If you have specific school preferences for your kids, take this into consideration in the neighborhood choice. - Not only property prices vary highly between city and countryside, and between the various cantons. Also taxes and costs for (mandatory!) health insurance may vary a lot. Example: the canton of Zug may sound very attractive at first sight, because of the extremely low taxes. You'll quickly find out that this is (more than) compensated by prices for housing. Check out tax and health insurance rates at www.comparis.ch," remarked one expat in Olten, Switzerland.
How do I find a place to live in Olten?
We asked expats how they chose their neighborhood and found a place to live. They answered:
"Finding a place to live in Olten can be done in a few different ways. Craigslist or other rental websites offer rental listings from landlords, private renters, or property owners. You can also visit the City of Olten's website for information about renting or other housing options. Additionally, local newspapers often carry real estate ads that list available apartments and houses for rent. Networking with local contacts is also a great way to find out about vacancies and other opportunities for housing. Finally, housing agencies and brokers can help to connect you with an appropriate rental property," said one expat in Olten.
"www.immoscout.ch is a good website to find houses/apartments, both for sale and for rent. When you consider to buy a house: - may be a good idea as mortgage interest rates are low - keep in mind that a bank will not give mortgages for more than 80% of the value of the house. You need to finance the rest of the house yourself - check which legal conditions you must oblige when buying property. In particular, try to organise your work/stay permit before you buy, as this will make buying conditions easier and cheaper," remarked one expat who made the move to Olten.
What is a typical expat home or apartment like in Olten?
"Expat homes and apartments in Olten tend to be located within walking distance of the city centre and public transport. The apartments are typically modern, with modern amenities and appliances. Some expat homes also feature private gardens and common areas as well. The area around Olten is known for its beautiful scenery, so many expat homes and apartments have views of the surrounding countryside. Safety and security are highly important, with many of the buildings featuring secure access and alarm systems," replied a member in Olten.
What is the average cost of housing in Olten?
If you are thinking about moving to Olten, cost of living in probably a key consideration. Expats commented about the cost of housing:
"The average cost of housing in Olten is relatively moderate compared to other cities in Switzerland," said one expat who made the move to Olten.
"Property is expensive, whether you buy or rent. In the cities of Zurich, Geneva, Basel and Bern, prices can be astronomic," explained one expat living in Olten, Switzerland.
Should I buy or rent a home in Olten?
If you have not spent a lot of time in Olten, you should rent before even thinking about buying. We asked expats there about the buy vs. rent decision:
"Buying or renting a home in Olten depends on your individual financial and lifestyle needs. Buying a home is a great long-term investment, but can be a much heavier financial burden, as you'll need to account for closing costs, monthly payments, and other associated costs. Renting, however, can be much more affordable. You'll need to account for any upfront costs such as a security deposit, and monthly rent payments, but you'll be able to enjoy more flexibility and financial freedom. Ultimately, you'll need to evaluate your personal finances and goals in order to decide if buying or renting is the better option for you," remarked one expat in Olten, Switzerland.
What should I pack when moving to Olten?
We asked people living in Olten to list three things they wish they had brought and three they wish they had left behind. They responded:
"Clothes, toiletries, kitchenware, linens, furniture, electronics, books, artwork, tools, cleaning supplies, pet supplies, important documents such as birth certificate and passport, bank statements and insurance policies, enough cash for the first few days until you get access to banking," said one expat in Olten.
"No particular things for myself - as I have a Swiss wife, she could very well prepare me for moving to and living in Switzerland. - There are no real needs to bring to Switzerland. Anything you need is available here as well. - Don't bring washing machines, tumblers, kitchen appliances, as they usually belong to / come with the house or apartment that you buy or rent. Moving these things is very unusual in Switzerland. - When you bring electrical equipment: check plugs and voltage. Swiss electricity comes at 230V/50Hz and plugs and sockets are of type "J", which means that any plug of type "C" or "J" will fit into a Swiss socket, and any other plug won't. - Switzerland is expensive. In particular, medicins, health care and body care products are very expensive. Many Swiss buy them abroad (in Germany) whenever possible. - Switzerland has the best public transport system of Europe, and one of the best of the world. Living without car may be very well possible for you in Switzerland - consider this when you plan to import a car," remarked one expat who made the move to Olten.
What cultural faux pas should I try to avoid making in Olten?
We asked people in Olten if they could share any humorous cultural blunders they commited. For new expats, keep in mind that these incidents are an inevitable part of expat life. Learning to laugh about them is the key!:
"In Olten, it is considered impolite to be late to appointments or social events. It is also important to be respectful of local customs and to dress appropriately for the occasion. Additionally, you should show respect for other peoples' beliefs and opinions, and be aware that public displays of affection (such as kissing or hand-holding) are generally discouraged. Smoking and street begging are also considered offensive and may result in fines. Finally, try to be mindful of Olten's quiet hours, which usually begin after 11pm," explained one expat living in Olten, Switzerland.
About the Author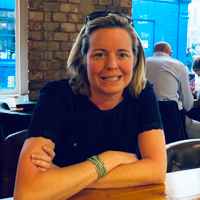 Betsy Burlingame is the Founder and President of Expat Exchange and is one of the Founders of Digital Nomad Exchange. She launched Expat Exchange in 1997 as her Master's thesis project at NYU. Prior to Expat Exchange, Betsy worked at AT&T in International and Mass Market Marketing. She graduated from Ohio Wesleyan University with a BA in International Business and German.
Some of Betsy's articles include 12 Best Places to Live in Portugal, 7 Best Places to Live in Panama and 12 Things to Know Before Moving to the Dominican Republic. Betsy loves to travel and spend time with her family. Connect with Betsy on LinkedIn.