Expats Talk about Health Insurance and Healthcare in Brussels, Belgium
Last updated on Feb 01, 2023
Summary: The quality of medical care in Brussels, Belgium is generally considered to be on par with the United States. There are a number of hospitals and clinics in Brussels, including the Université Libre de Bruxelles, the Cliniques Universitaires Saint-Luc, the Cliniques Universitaires UCL Saint-Luc, the Cliniques Universitaires UCL Mont-Godinne, the Cliniques Universitaires UCL Mont-Godinne, the Cliniques Universitaires UCL Mont-Godinne, the Cliniques Universitaires UCL Mont-Godinne, the Cliniques Universitaires UCL Mont-Godinne, the Cliniques Universitaires UCL Mont-Godinne, the Cliniques Universitaires UCL Mont-Godinne, the Cliniques Universitaires UCL Mont-Godinne, the Cliniques Universitaires UCL Mont-Godinne, the Cliniques Universitaires UCL Mont-Godinne, the Cliniques Universitaires UCL Mont-Godinne, the Cliniques Universitaires UCL Mont-Godinne, the Cliniques Universitaires UCL Mont-Godinne, the Cliniques Universitaires UCL Mont-Godinne, the Cliniques Universitaires UCL Mont-Godinne, the Cliniques Universitaires UCL Mont-Godinne, the Cliniques Universitaires UCL Mont-Godinne, the Cliniques Universitaires UCL Mont-Godinne, the Cliniques Universitaires UCL Mont-Godinne, the Cliniques Universitaires UCL Mont-Godinne, the Cliniques Universitaires UCL Mont-Godinne, the Cliniques Universitaires UCL Mont-Godinne, the Cliniques Universitaires UCL Mont-Godinne, the Cliniques Universitaires UCL Mont-Godinne, the Cliniques Universitaires UCL Mont-Godinne, the Cliniques Universitaires UCL Mont-Godinne, the Cliniques Universitaires UCL Mont-Godinne, the Cliniques Universitaires UCL Mont-Godinne, the Cliniques Universitaires UCL Mont-Godinne, the Cliniques Universitaires UCL Mont-Godinne, the Cliniques Universitaires UCL Mont-Godinne, the Cliniques Universitaires UCL Mont-Godinne, the Cliniques Universitaires UCL Mont-Godinne, the Cliniques Universitaires UCL Mont-Godinne, the Cliniques Universitaires UCL Mont-Godinne, the Cliniques Universitaires UCL Mont-Godinne, the Cliniques Universitaires UCL Mont-Godinne, the Cliniques Universitaires UCL Mont-Godinne, the Cliniques Universitaires UCL Mont-Godinne, the Cliniques Universitaires UCL Mont-Godinne, the Cliniques Universitaires UCL Mont-Godinne, the Cliniques Universitaires UCL Mont-Godinne, the Cliniques Universitaires UCL Mont-Godinne, the Cliniques Universitaires UCL Mont-Godinne, the Cliniques Universitaires UCL Mont-Godinne, the Cliniques
What advice do you have for expats having a baby in Brussels?
We asked expat moms who gave birth in Brussels about their experiences and advice they have for other moms to be. They said:
"When having a baby in Brussels, it is recommended to familiarize yourself with the healthcare system and explore options for delivery, such as home birthing, midwifery clinics, or a hospital of choice. Additionally, it is important to have a sound understanding of the maternity leave laws and other benefits related to childbirth. As an expectant parent in Brussels, it is important to make use of the available resources, such as the Baby Friendly Brussels website that provides guidance and resources for Brussels parents. Lastly, surround yourself with a support network of friends and family to help in the transition to parenthood," remarked another expat in Brussels.
"Upon notification of pregnancy: get started on daycare options. Take lessons in the language immediately if you do not speak this, if only for your comfort during the process. Also, your daycare mostly will speak only in French or Flemish to your child if you need to use this option. Be prepared, most appointments are without clothing, which is different from my country! Make sure the people sending you presents from other countries pay the VAT tax as you will be charged for the value of your "gift". Hours are inconvenient for the many doctors appointments, especially if you have a full time job, talk to your boss early about the need for flexibility. Relax: the healthcare system here is excellent and your journey will be very pleasant and supported," explained one expat living in Brussels.
Are healthcare services good in Brussels?
We asked people if they have access to good medical care in Brussels. They wrote:
"Healthcare in Brussels is mostly provided by the French-speaking Mutualité Libre and the Dutch-speaking Ziekenfond. Mutualité Libre provides primary health care services and comprehensive coverage including treatment and preventive health services. This includes general practitioner visits, specialist visits, and prescriptions for drugs and other therapies. The Ziekenfond focuses on providing basic coverage of treatments and preventive care, as well as providing access to specialists and dentists. Most major hospitals in Brussels accept both Mutualité Libre and Ziekenfond. It is important to note that while the Belgian healthcare system is highly ranked and provides good overall coverage, it is also very expensive and access to some treatments may be limited," said another person in Brussels.
"Yes. The care is excellent and plentiful in Brussels. It is more expensive than the NHS in the UK but worth paying more for," remarked another expat in Brussels.
About the Author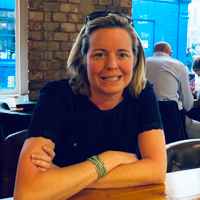 Betsy Burlingame is the Founder and President of Expat Exchange and is one of the Founders of Digital Nomad Exchange. She launched Expat Exchange in 1997 as her Master's thesis project at NYU. Prior to Expat Exchange, Betsy worked at AT&T in International and Mass Market Marketing. She graduated from Ohio Wesleyan University with a BA in International Business and German.
Some of Betsy's articles include 12 Best Places to Live in Portugal, 7 Best Places to Live in Panama and 12 Things to Know Before Moving to the Dominican Republic. Betsy loves to travel and spend time with her family. Connect with Betsy on LinkedIn.