Santiago, Chile
Last updated on Sep 05, 2022
Summary: Expats, digital nomads and retirees say that life in Santiago, Chile feels like the US 50 years ago. This city of approximately 6.2 million enjoys cooler temperatures (50-60s most of the year) and a lower cost of living. People in Santiago put in long, 10+ hour work days. On the weekends, they spend their time with family. How do you meet people in Santiago? Take a stroll down Isidora Goyenechea or join a local soccer league.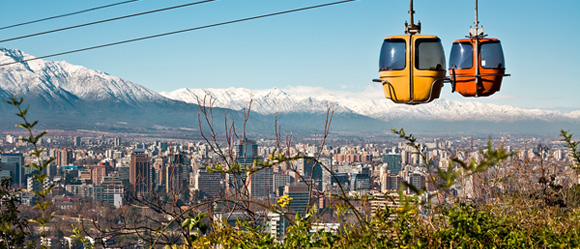 What type of social life can someone expect in Santiago?
When we asked expats and global nomads about their social experiences in Santiago, they replied:
"Generally fine, but as an expat one must acknowledge that FAMILY to Chileans is the most important thing. So, with large families, they often do not have the inclination or time to meet with others. Unlike in UK, where the cameraderie centres around the local sports club, pub, community activity," remarked another expat in Santiago.
"See earlier comments about importance of FAMILY to Chileans, to detriment of mixing with other persons or foreign nationals. The wealthier Chileans usually speak english as a natural course from their better schooling, past professional experiences overseas, etc. Conversely, the less wealthy masses have little contact with english, making friends with this sector harder. Chilean Spanish is also unique, with a different vocabulary to mainstream Spanish, and spoken very fast with a strong local accent," added another expat in Santiago.
What advice to expats in Santiago have about housing?
"We bought two properties here, one a flat that we subsequently sold at a good profit, and now we retain a substantial plot in a rural suburb of Santiago, that has quadrupled in value. Purchasing is a better investment than paying rental for a property that will ultimately give you no return," explained one expat living in Santiago.
What are medical services in Santiago like?
When we asked expats and global nomads about the quality of medical care in Santiago, they replied:
"The main problem with Chile, is that it has followed the USA example, as a neo-liberal policy brought in by Pinochet/Friedman of "privatising" most State activities, including Health Care, Social Services, Pensions, Water management, Education, etc, etc. SO.........the owners of these businesses are more interested in making profits, at the "poor man's" expense, and the State does little to stop this. So there is great social inequality in Chile, with the "ruling elite" naturally wanting to maintain their advantage. As in UK, with national schooling, NHS, State Social support, etc, the State provides good standards as "safety nets" for the mass population. The Skandinavian countries offer even better examples of State social responsibility, but of course their tax regimes to support this are even higher than in the UK. In Chile, whilst the economy could afford higher taxing (private and corporate taxes) to support widespread social improvements, there is not the WILL by the "Old Guard", who wish to retain their exclusivity," explained one expat living in Santiago.
What do I need to know about living in Santiago?
When we asked people what advice they would give someone preparing to move to Santiago, they said:
"Santiago I would give them advice to be open minded, considerate of the local cultures, and respectful of local traditions. I have lived in three different countries around the world and no one can honestly say what it's like to live in any of those countries until they experience it for," said another person in Santiago.
"MOVE TODAY! Chile is like the pearl of Latin America. Great economy, standard of living, and it reminds me of what the US was like 50 years ago. Friends and family are much more important then the number of toys that you have or the amount of yourt salary," remarked another expat in Santiago.
Answer Question & View More Answers
How do I meet people in Santiago?
When we asked people living in Santiago about club and activities where newcomers can meet others, they responded:
"Sports at a reputable club. Meet the residents in the. Holding where one s to live. Get in loved in the s books your children (if any) go to. Sign up for a soccer (futbol) club," explained one expat living in Santiago.
"My experience from visiting the last 2 years is to just start a conversation with someone who speaks english. DON'T rush. They do things much slower in Chile then the US. Relax- and just let things happen. It is surprising how well you can get to know someone over a 10 minute conversation. Get a drink or coffee- whatever you do- If you want to make friends- DO NOT BE AFRAID TO MEET THEM," said another expat in Santiago.
Answer Question & View More Answers
William Russell's private medical insurance will cover you and your family wherever you may be. Whether you need primary care or complex surgery, you'll have access to the best hospitals & doctors available. Unlike some insurers, we also include medical evacuation and mental health cover in our plans (except SilverLite).
Get a quote from our partner, William Russell
.
Will I be able to find a job in Santiago?
When we asked people about industries and career opportunities in Santiago, they reponded:
"Santiago is a metropolitan city with all personal and professional opportunities available to anyone from any country in the world. Finding a job as an expat is difficult unless you possess the proper documentation. Most foreigners, with university or higher education come to the phone companies, the service industry. Is much more flexible when it comes to hiring working class expats foreigners," explained one expat living in Santiago.
"If you are bilingual then you have an advantage. Widespread occupations in banking, education, shipping. They are very advanced economically- but do not expect an american salary- teachers in public school make about $1000/mo," said another expat in Santiago.
Answer Question & View More Answers
What is life like in Santiago?
When we asked people living in Santiago what life is like and how people spend their time, they said:
"The typical Chilean works +10 hours a day. That is due to his not being able to focus for eight to leave on time. In general, families focus on families. Weekends are considered as religious family lunches and meetings," said another expat in Santiago.
"Family- Friends- NOT MONEY If you like tennis and futball- it would even be better," added another person living in Santiago.
Answer Question & View More Answers
What do expats find most challenging?
"The main thing is you have to use extreme caution in certain areas and protect your home," said another person in Santiago.
Is there a lot of diversity? Are people in Santiago accepting of differences?
"Santiago has become a very diverse city over the past three years. Religion, which ran 95% of the country, has dwindled as it has around the rest of the world. Diverse cultures, due to immigration principally from Haiti, Columbia and Venezuela has changed Chile's look on life forever. Different sexual belief have also become much more flexible. Homosexuality is accepted openly," remarked another expat in Santiago.
"Of course- mostly catholic- few minorities for me to comment on that- wide spred economic groups. BUT again- MONEY is not a real issue. The world centers on friends and family," explained one expat living in Santiago.
Answer Question & View More Answers
What are the schools in Santiago like?
"If you want your child to have Spanish immersion and perhaps go to university in Chile one day, then Nido is not the school for you. If you see Chile as a temporary stop, want your child to keep up with international education standards and get some Spanish, and you have an employer paying or can afford the fees, then I wouldn't hesitate to go with Nido," commented one expat when asked about Nido de Aguilas in Santiago.
"This is a school clinging to a bygone era of achievement. This school has a good reputation but I don't think it is necessarily merited anymore. Only about a quarter of students get in, and mostly because of contacts or because of family ties. If you don't do well as a student, you have to sign a contract and will be kicked out if any special needs issues. So really it is up to you as a student to achieve. Good staff leave pretty quickly and are snapped up in better organizations. Lots of internal bullying issues. School identity is unclear, and it does not feel British at all. There are strengths, such as the emphasis on sports. It is hard to find information about curriculum, and anti-bullying. When issues happen there is more of a lets shake hands and forget approach. If your child falls behind be prepared to be blamed and sent to see a psychologist. I wouldn't say it is all bad, but a lot of work to bring it out of the past. If you are wanting your child to be globally competitive then not the right option - especially with the rector saying that computer access and technology would be reduced. If you are looking to be in the whos who of Chile, then this is the choice for you. I am neutral on the education. Some good and some bad. Tutoring would be needed if you want your child to attend another school later on. If you have been to other schools abroad, you will quickly see through the pomp and ceremony and recognize those who are knowledgeable educators," explained one expat in Santiago, Chile with kids at The Grange.
About the Author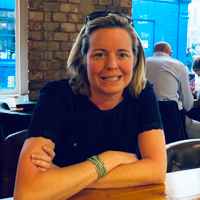 Betsy Burlingame is the Founder and President of Expat Exchange and is one of the Founders of Digital Nomad Exchange. She launched Expat Exchange in 1997 as her Master's thesis project at NYU. Prior to Expat Exchange, Betsy worked at AT&T in International and Mass Market Marketing. She graduated from Ohio Wesleyan University with a BA in International Business and German.
Some of Betsy's articles include 12 Best Places to Live in Portugal, 7 Best Places to Live in Panama and 12 Things to Know Before Moving to the Dominican Republic. Betsy loves to travel and spend time with her family. Connect with Betsy on LinkedIn.