Brussels, Belgium
Last updated on Sep 17, 2022
Summary: Expats, digital nomads and retirees talk about what it is really like living in Brussels, Belgium. They offer advice about meeting people, cost of living, finding a home and more.
Is the cost of living in Brussels high?
We asked people about the cost of living in Brussels, they wrote:
"Brussels is one of the cheapest European capitals, so if you want to buy a house. Beautiful neighborhoods like Woluwé Saint Lambert, Woluwé Saint-Pierre, Kraainem and Ixelles are great and the price of housing is affordable. House prices have risen since the covid crisis ," remarked another expat in Brussels.
Why do people move to Brussels?
When we asked people why foreigners move to Brussels, they responded:
"Brussels is a pleasant city, calm and easy to reach for everything, whether it is sports clubs, the city center or for simple shopping. Brussels is an international city where everyone feels at home," added another expat in Brussels.
What are the schools in Brussels like?
"Don't. This school is simply terrible. Our daughter attended BIS for six weeks before we pulled her out as we had mounting concerns not just about the poor standard of teaching but also more fundamentally about the safety and security of the children. On a number of occasions when we went to pick up our 6 year old daughter following afternoon activities we found her alone in the grounds of SSB (BIS doesn't have its own premises - it rents the classrooms from SSB) without adult supervision. She also returned from school one day & told us she had been stopped by the police. It transpired that the school had used a private car for a school trip when they discovered they didn't have enough seats on the school minibus. The police stopped the car because it was transporting too many children and they were not in car seats. The school didn't inform the parents that this had happened - we had to find out from our children..! There were a number of other similar instances in the 6 weeks our child was enrolled where school staff displayed a reluctance to communicate with parents that bordered on shifty. This school would be shut down very quickly in a more regulated environment. Avoid it at all costs," remarked another expat living in Brussels with children attending Bogaerts Internatonal School.
"This is the school for you if you are looking for a smaller school with a lot of one-on-one attention given to students, rich curriculum with a lot of emphasis on art, music and outdoor activities. Our little one came out of his shell and to our surprise adapted very quickly to his new surroundings. Student body is very diverse and lovely. Parents are also welcoming and community-oriented," said another expat in Brussels with children at Roots and Wings.
Answer Question & View More Answers
About the Author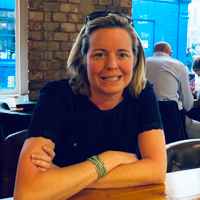 Betsy Burlingame is the Founder and President of Expat Exchange and is one of the Founders of Digital Nomad Exchange. She launched Expat Exchange in 1997 as her Master's thesis project at NYU. Prior to Expat Exchange, Betsy worked at AT&T in International and Mass Market Marketing. She graduated from Ohio Wesleyan University with a BA in International Business and German.
Some of Betsy's articles include 12 Best Places to Live in Portugal, 7 Best Places to Live in Panama and 12 Things to Know Before Moving to the Dominican Republic. Betsy loves to travel and spend time with her family. Connect with Betsy on LinkedIn.