Limerick, Ireland
Last updated on Sep 17, 2022
Summary: Expats, digital nomads and retirees talk about what it is really like living in Limerick, Ireland. They offer advice about meeting people, cost of living, finding a home and more.
What type of social life can someone expect in Limerick?
When we asked expats and global nomads about their social experiences in Limerick, they replied:
"Its a bit too slow going...compared to the fast and buzzing city of Kuala Lumpur. Otherwise its a nice place," explained one expat living in Limerick.
What do expats in Limerick appreciate most about the local culture?
"People are very shallow. They are very friendly at cafes and pubs, and very talkative, but they don't really become "friends" the way we think of it in the US. It reminds me a lot of Los Angeles - being polite and welcoming, and asking open-ended questions to get the basics on a person, but taking a long time to develop any sort of valuable relationship," said another expat in Limerick.
What do expats find most challenging?
"Other women. Most of the women I have met here put men first in everything. It's very difficult to find women to do things with on weekends and evenings, because the women "mind the children" while the men go out to have fun. My suggestions that their husbands should take turns so the women can go out, too, are usually met with laughter. I also have trouble with the glorification of Americans and American products here, while in conversation American people, politics, and values are regularly insulted. I know people with American appliances in their homes who go to the US to buy clothes, who then complain about American consumerism and capitalism. I usually just change the subject," explained one expat living in Limerick.
About the Author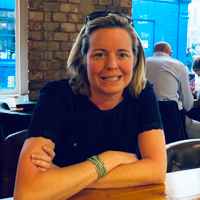 Betsy Burlingame is the Founder and President of Expat Exchange and is one of the Founders of Digital Nomad Exchange. She launched Expat Exchange in 1997 as her Master's thesis project at NYU. Prior to Expat Exchange, Betsy worked at AT&T in International and Mass Market Marketing. She graduated from Ohio Wesleyan University with a BA in International Business and German.
Some of Betsy's articles include 12 Best Places to Live in Portugal, 7 Best Places to Live in Panama and 12 Things to Know Before Moving to the Dominican Republic. Betsy loves to travel and spend time with her family. Connect with Betsy on LinkedIn.