Alabang, Philippines
Last updated on Sep 17, 2022
Summary: The approximate population of Alabang, Philippines is around 500,000 people. People describe Alabang as a modern, affluent, and well-developed city. Expats love living in Alabang because of its proximity to the city center, its modern infrastructure, and its excellent shopping and dining options. The weather in Alabang is generally warm and humid, with temperatures ranging from an average low of 68°F (20°C) to an average high of 88°F (31°C). The average cost of living for an expat is around $1,500 to $2,000 per month. The cost of a one bedroom apartment is around $500 to $700 per month, while a two bedroom apartment is around $700 to $1,000 per month.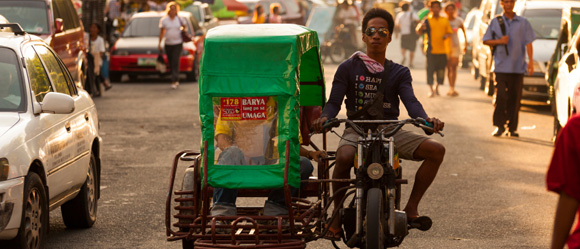 What do expats in Alabang appreciate most about the local culture?
"One thing that bothers me about sites for expats is that they seem to be a sounding board for frustrations, so I'm so glad that this question is here. By far, the best thing about the Philippines is the people. I have never encountered a more optimistic group in all my life. They help one another when they are in trouble. Families are close. For the most part, the people are not driven by what brands they wear or type of car they drive (though sadly there are signs that this is starting to slowly change in the metro areas). Filipinos will break out into song or dance the newest pop-dance while living in conditions that would have Americans lying on the floor crying. I have had so many strangers try to feed me, just because we were out and about somewhere and happened to pass a birthday party or family gathering. Everyone is welcome at all times," remarked another in Alabang.
What do expats find most challenging?
"Filipinos, generally speaking, do not do sarcasm. I've had to learn how to dial my sarcasm way, way back. On the flipside, when they do try sarcasm, they are generally really bad at it, and it can come off as just purely mean. So you have to learn to have thick skin. Also, ignoring sarcasm all together, there are different observational boundaries here. They will openly comment on your appearance in ways that Americans won't. (Wow, you're fat! You're SO tall! Your feet are HUGE!) This will sometimes be accompanied with pokes or pinches. This is all observational. Nothing mean is meant by it, despite how we've been conditioned to hear it. As a parent, the other thing that has been very hard to get used to is that women I've never seen before will touch my children. There is still a belief here among some that what a mother sees or touches while she's pregnant will affect the looks of her unborn child. The Philippines is a country that, right or wrong, aesthetically prizes light skin and European noses, so it's not uncommon for young women to come up to my children when we are out and about and just start stroking their cheeks. Sometimes you also come across older ladies who just like to stroke and pet cute little kids, no matter what their race, and feel free to do so. My kids are used to it now, but I still have to control the urge to tell these women to step back and keep their hands to themselves. Nothing untoward is meant by it, and it's actually a complement; they are saying they think my kids are cute. So, thanks for that? I just bite my tongue and move us along as soon as we can. I know a lot of expats struggle with the feeling of being overcharged for items or services. This does happen. Do your research beforehand on what things should cost. If you think the price is too high, just stand there for a moment, holding or looking at the item and often they will lower the price. You can try asking what their "last price" is. Sometimes asking them what the price would be if you need a receipt will lower the price, too, especially if they are just working the booth and not the owners, because they would get fired if the booth owner sees they are overcharging and pocketing the difference. Agree to prices before you get into a tricycle or get a massage or any sort of service agreement. Finally, if the price is only slightly inflated, and you can afford it, consider just paying it. Unless you are here living on a Filipino salary yourself and honestly can't afford the "foreigner tax", then look at the extra dollar or two as a form of charity. Do not let your retail experiences contaminate your feelings toward all Filipinos. My Filipino friends are embarrassed and shocked to hear what shopping can be like for me," said another expat in Alabang.
What are the schools in Alabang like?
"Homeschooling can test your patience at first, but you will soon fall into a routine. Many homeschoolers are amazed at how much closer they are to their children. Socialization is sometimes voiced as a concern, but despite the stereotypes of homeschoolers, I've found homeschooled children to be far more well-adjusted than children who are stuck in a room with 30 other children their same age, 5 days a week. If you're not a geeky lady who wears floor length skirts and has braids down to her butt, then your kids likely won't be either. If you are, then you probably won't mind if your kids are, too. In the Philippines, women who are the trailing spouse and unable to work often end up drifting with nothing to do. This is the perfect opportunity to give your children a quality education and spend some time bonding with them while you still have them around, not to mention that you can help them fully embrace the culture and landscape around them in this beautiful country," said another parent with children at Homeschool in Alabang.
About the Author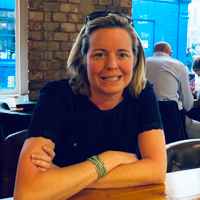 Betsy Burlingame is the Founder and President of Expat Exchange and is one of the Founders of Digital Nomad Exchange. She launched Expat Exchange in 1997 as her Master's thesis project at NYU. Prior to Expat Exchange, Betsy worked at AT&T in International and Mass Market Marketing. She graduated from Ohio Wesleyan University with a BA in International Business and German.
Some of Betsy's articles include 12 Best Places to Live in Portugal, 7 Best Places to Live in Panama and 12 Things to Know Before Moving to the Dominican Republic. Betsy loves to travel and spend time with her family. Connect with Betsy on LinkedIn.