Retire in Manta, Ecuador
Last updated on Feb 05, 2023
Summary: Manta, Ecuador is a popular destination for retirees due to its stunning beaches, vibrant culture, and affordable cost of living. There are several retirement communities in Manta, offering a variety of amenities such as swimming pools, fitness centers, and social activities. The cost of a nice two bedroom home in Manta is typically around $50,000 USD, while a nice three bedroom home can cost around $70,000 USD. The weather in Manta is generally warm and sunny, with temperatures ranging from the mid-70s to the mid-80s Fahrenheit.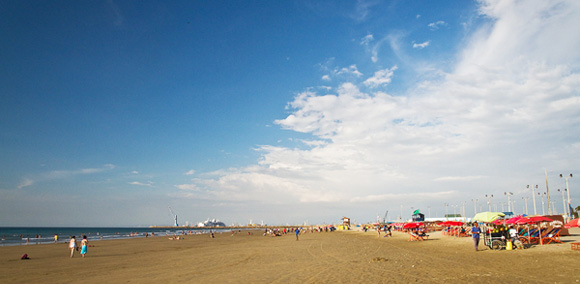 What is it like to retire in Manta?
"Manta and its surroundings offer retirees a variety of activities to enjoy. An active expat community provides many opportunities to meet others in similar age groups and engage in social activities. Popular gatherings include lunch, happy hours, book clubs, movie nights and more. There are also plenty of cultural attractions to explore nearby including world-famous archeological sites, colonial churches, national parks and expansive beaches. Sports and outdoors activities also abound with popular recreation like horseback riding, golf, boating, snorkeling and more. Several museums, theaters, and specialty shops can be found in the city as well. Nightlife is thriving with a selection of restaurants, bars, and nightclubs, both in Manta and its nearby towns. With so much to experience, retirees can find something to occupy them year-round and build long lasting friendships with expatriates and locals alike," explained one retiree living in Manta, Ecuador.
What advice do overseas retirees have for others considering retiring abroad?
"Retirees in Manta recommend doing plenty of research first and talking to other expats in the area to get a real sense of the local culture and lifestyle. People should also consult experts on legal and financial matters before moving, as well as obtaining a residence visa or permanent residency. While the cost of living is lower than in the US, it is still important to budget accordingly and have a steady income source. Lastly, it is important to make sure to find local doctors and medical care that is up to the same standard as back home," said a retiree who moved to Manta, Ecuador, Ecuador.
"Retirees in Manta advise others considering retiring abroad to research the culture, climate, and cost of living to make sure that it will meet all of their needs. Additionally, they suggest adapting to the local culture and getting to know the locals to make the transition smoother. Furthermore, they suggest researching the security, healthcare, and economic situations to make sure that they have a secure retirement. Additionally, they advise having a plan to cover any unexpected costs or emergencies. Finally, they recommend taking full advantage of all of the amenities that the country has to offer," said another retiree in Manta, Ecuador.
What are the most challenging aspects of retiring in Manta?
"One of the most challenging aspects of retiring in Manta, is dealing with the language barrier. Manta's official language is Spanish, so anyone not already proficient in the language may find that communicating with locals is a challenge. Additionally, retirees may struggle to navigate the health care system, which can be confusing for those unfamiliar with it. Finally, retirees will have to adjust to the time difference, particularly if they are used to living in an area with a different time zone," commented one retiree living in Manta, Ecuador, Ecuador.
"One of the most challenging aspects of retiring in Manta is finding reliable medical care. Manta generally has limited access to medical specialists and there are only a few medical facilities in the city with modern equipment. Another challenging aspect of retiring in Manta, Ecuador is the language barrier, as most people in the area do not speak English. Additionally, understanding Ecuadorian laws and regulations can sometimes be difficult. The cost of living in Manta can also present a challenge, as prices for goods and services can be higher than in other parts of the country. Finally, adapting to the climate and adapting to the culture can be a challenge for those retiring in Manta," explained one retiree living in Manta, Ecuador.
What are the most rewarding aspects of retiring in Manta?
"Living in Manta offers retirees a multitude of rewarding experiences. Being close to the Pacific Ocean means beautiful beaches, with exciting aquatic activities such as surfing, swimming, diving, and whale watching. Manta also boasts a vibrant cultural scene, with a bustling nightlife, music scene, and regular various events. Additionally, retirees have the opportunity to experience a slower pace of life and enjoy the natural beauty of Ecuador's forests, mountains, and wildlife. Healthcare in Manta also tends to be reasonably priced. Retirees can also take advantage of the low cost of living to maintain a comfortable lifestyle for an affordable price," remarked another retiree in Manta, Ecuador.
"Living in Manta can be a highly rewarding experience for those who are looking to enter into retirement. The cost of living is especially appealing for retirees, as property is highly affordable and everyday expenses are minimal. The climate can also allow for year-round outdoor activities, such as sightseeing, bird watching, fishing, and swimming in the ocean. The locals are known for their warm hospitality and friendly attitudes, so retirees can expect to make new friends in their new home. Additionally, there are ample cultural activities to enjoy, such as the annual feria de la tapada, the Kulturama film festival, and the chorrillos theater complex. For those looking for an enriching retirement experience, Manta, Ecuador offers a variety of fun and exciting experiences," said a retiree who moved to Manta, Ecuador, Ecuador.
What are healthcare services like in Manta?
We asked retirees if they have access to good medical care in Manta. They wrote:
"Manta offers a wide range of healthcare services. There are several public hospitals, health centers, and clinics located throughout the city, providing general medical and specialized care. All public healthcare services are offered primarily by the Ecuadorian Social Security Institute, which offers basic medical care. Additionally, there are numerous private hospitals and clinics that offer more advanced treatments and services. Healthcare professionals in Manta are highly trained and experienced, allowing for quality treatments of a variety of illness and injury," remarked another retiree in Manta, Ecuador.
"Manta offers a variety of public and private healthcare services. The local public hospital offers basic healthcare services such as family medicine, internal medicine, pediatrics, surgery and imaging. Private healthcare services are available through the many modern health clinics in Manta, with specialized treatments ranging from oncology to plastic surgery. The healthcare sector in Manta is growing and evolving in order to offer an even wider range of services to its citizens and visitors. Additionally, facilities are often well equipped, many with excellent staff and advanced medical equipment on-site," said a retiree who moved to Manta, Ecuador, Ecuador.
How do I meet people in Manta?
When we asked people living in Manta about club and activities where newcomers can meet others, they responded:
"Expats living in Manta often become involved in the local community by joining clubs and activities such as expat meetups, outdoor sports groups, and professional networking groups. Expats can also meet people by attending local events, such as music and art festivals, or even joining a language class. Additionally, making friends in the workplace or saying hello to locals when out and about are great ways to connect with people in Manta," added another person in Manta, Ecuador.
"Expats living in Manta can join a variety of social and recreational clubs such as the American Friendship Club, a dining club, and a bridge club. Expats often join international organizations and churches in the city to socialize and meet with other expats. Additionally, they often attend cultural activities such as the Cuna de Culturas, which showcases local Ecuadorian art and music and brings together people of diverse backgrounds and beliefs. Expats can also use online forums, Facebook groups and other online platforms to connect with other expats in the area, as well as meet people for activities and dinners," remarked another retiree in Manta, Ecuador.
Answer Question & View More Answers
What is life like in Manta?
When we asked people living in Manta what life is like and how people spend their time, they said:
"For expats and digital nomads, life in Manta is an attractive option with a pleasant climate, reasonable cost of living and easy access to modern amenities. There are many restaurants and cafes in the city where you can enjoy delicious traditional and international food. The city, which is located on the coast of Ecuador, offers a stunning view of the Pacific Ocean and is a perfect base for exploring the many Ecuadorian beach towns nearby. Public transportation is reliable and safe, while the locals are welcoming and friendly towards foreigners. Overall, expats and digital nomads in Manta, Ecuador can enjoy all of the opportunities of a modern city with a low cost of living, great weather, and friendly locals," remarked another retiree in Manta, Ecuador.
"Living in Manta as an expat or digital nomad is an enjoyable experience. The city has a relaxed atmosphere, with some beautiful beaches and comfortable temperatures year-round. Expats and digital nomads have access to reliable internet and great coworking spaces. Local cuisine is varied and delicious, and the people are incredibly friendly. The cost of living is also low and accommodation is relatively easy to find, making Manta a great choice for digital nomads who are looking for a place to set up a home base," said a retiree who moved to Manta, Ecuador, Ecuador.
Answer Question & View More Answers
What do I need to know before retiring in Manta?
When we asked people what advice they would give someone preparing to move to Manta, they said:
"Expat retirees should be prepared for a hot and humid climate in Manta. As such, it is important to bring light clothing and quality sunscreen to protect against the sun. Expats should also be familiar with local customs and regulations for residency, especially if planning on staying for an extended period of time. Additionally, it is recommended to learn some Spanish as English is not widely spoken in Manta. It is also important to establish a local network, such as with other expat retirees, as a means of support. Lastly, expats should explore the city for activities and amenities that suit their lifestyle, in order to make the most out of living in Manta," remarked another retiree in Manta, Ecuador.
"Expats should become familiar with the local language and culture of Manta before retiring there. Manta offers an array of activities, such as a wide range of outdoor activities, walking along beautiful beaches, and exploring the nearby green areas, perfect for retirees. It is important to plan ahead and look into medical care options as medical care in Manta can be limited and expensive. Also, understanding the local rules and regulations is important in order to retire legally in Manta, such as obtaining a residency visa. Furthermore, it is important to research and arrange suitable accommodation in Manta prior to retiring, as rents can be expensive and there may be strict restrictions on what foreign nationals can purchase," said a retiree who moved to Manta, Ecuador, Ecuador.
Answer Question & View More Answers
About the Author

Joshua Wood, LPC joined Expat Exchange in 2000 and serves as one of its Co-Presidents. He is also one of the Founders of Digital Nomad Exchange. Prior to Expat Exchange, Joshua worked for NBC Cable (MSNBC and CNBC Primetime). Joshua has a BA from Syracuse and a Master's in Clinical and Counseling Psychology from Fairleigh Dickinson University. Mr. Wood is also a licensed counselor and psychotherapist.
Some of Joshua's articles include Pros and Cons of Living in Portugal, 10 Best Places to Live in Ireland and Pros and Cons of Living in Uruguay. Connect with Joshua on LinkedIn.