Retire in Minturno, Italy
Last updated on Sep 17, 2022
Summary: Retirees share their experiences living in Minturno, Italy. What are the challenges and rewards of retiring in Minturno?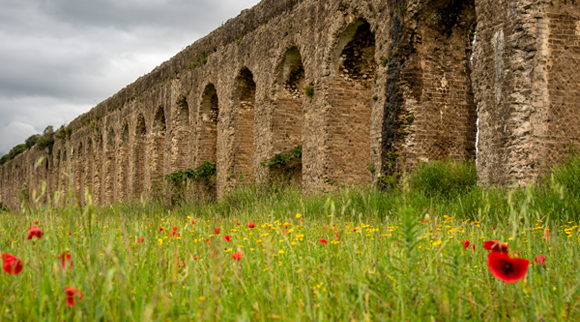 What is it like to retire in Minturno?
"We are connected to ex-pats in near towns. We live in a quiet hill town which is a beach resort in the summer with music and activies. There are religious and cultural festivals and film and music festivals. We work an olive/fruit grove, go to the beach and hike in the mountains. I also volunteer and participate in local archeology work and we enjoy food preparation and preservation. We are within 2 hours of Rome and 1 hour of Naples by train giving unlimited activities," said another retiree in Minturno.
What advice do overseas retirees have for others considering retiring abroad?
"Overseas retirees emphasize the importance of researching cost of living and taxes in your desired destination as well as the visa and residency requirements. Additionally, they suggest considering the medical care options and infrastructure available in the area. Furthermore, they advise to visit the place beforehand and to make sure to get to know the local culture and language. Finally, they suggest talking to other expats to get advice on navigating the process and to find out more about the area you might choose," explained a retiree in Minturno.
"Retiring abroad is not an option that should be taken lightly. It is very easy with internet and phone services to keep in contact with family, but if being an hour away from family and friends is a necessity for you, don't do this. If you have relatives or are eligible for citizenship, the processes can be much easier. Be prepared for some long processes, some confusion and some frustration, but at the end of the day, this is a very very good life," explained one retiree living in Minturno.
What are the most challenging aspects of retiring in Minturno?
"Passing the driver's license test; learning Italian," said another retiree in Minturno.
What are the most rewarding aspects of retiring in Minturno?
"Being separate from US politics, art, history, time to read and travel, beautiful vistas," explained one retiree living in Minturno.
What are healthcare services like in Minturno?
We asked retirees if they have access to good medical care in Minturno. They wrote:
"Minturno provides a wide range of healthcare services. Primary healthcare services are available through several family doctors and general practices, while local pharmacies offer the dispensing of medication and related medical advice. For more specialized medical care, there are specialists and diagnostic services in many areas, including neurology, gastroenterology, orthopedics, and radiology. Patients also have access to local hospitals, which offer outpatient services and a variety of inpatient and outpatient treatments. Private medical clinics are also available in the city, providing additional services. Minturno also provides access to mental healthcare services, with a variety of mental health professionals available for support and counseling," added another person in Minturno.
"$387/year/couple will buy into the medical program for the EU. That provides ER services, most doctor visits and discounts on medication and supplies. We can walk to our hospital and have found an English speaking GP and excellent dentist in the next town. We can also take the train to Rome for exceptional specialists. I paid (insurance reimbursed) 150 euro for lab work which would have been well over 1000 in the states," remarked another retiree in Minturno.
How do I meet people in Minturno?
When we asked people living in Minturno about club and activities where newcomers can meet others, they responded:
"Minturno is a small town, so it is often easier to meet people than in larger cities. You may find it helpful to join local clubs, sports teams, or volunteer organizations. Many churches and community centers may also host social events or activities that are open to the public. Furthermore, connecting with people online can help you learn of upcoming events and gather with like-minded individuals. Finally, networking through family and friends may be the most organic way to meet new people in Minturno," explained a retiree in Minturno.
What is life like in Minturno?
When we asked people living in Minturno what life is like and how people spend their time, they said:
"Living as an expat in this area can be exciting and rewarding. There are many opportunities to explore the culture, enjoy the cuisine, and learn the language. The people here are friendly and welcoming to visitors. The cost of living can be lower than in many western countries, making it a more cost-effective place to live. The standard of living can often be quite high and there is plenty of access to modern amenities and a wide range of services. There is a strong international community in the area, meaning expats can expect to make friends with people from all over the world. Despite the occasional cultural differences, life here is enjoyable and can offer a fulfilling experience for those looking to live abroad," explained a retiree in Minturno.
What do I need to know before retiring in Minturno?
When we asked people what advice they would give someone preparing to move to Minturno, they said:
"Before retiring in Minturno, it is important to understand the cost of living and the tax burden. In Italy, there is an income tax based on a progressive scale, as well as a wealth tax. Property and luxury taxes may also be applicable. Healthcare is provided by the national health system. To receive medical benefits, you must obtain an Italian national health card. You will also need to apply for an Italian residency permit or citizenship if you plan to stay in the country for more than three months. Additionally, there are certain financial requirements that must be met to be eligible for a pension. It is also important to familiarise yourself with the local culture, language, and legal system," remarked another retiree in Minturno.
"It is a great spot to retire. Food, utilities and housing are cheap. The weather is great. I can't ask for more. Enjoy the history, culture and natural beauty of this diverse little slice of Italy," said a retiree who moved to Minturno, Italy.
About the Author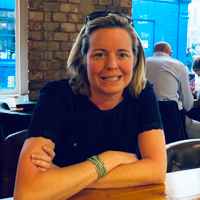 Betsy Burlingame is the Founder and President of Expat Exchange and is one of the Founders of Digital Nomad Exchange. She launched Expat Exchange in 1997 as her Master's thesis project at NYU. Prior to Expat Exchange, Betsy worked at AT&T in International and Mass Market Marketing. She graduated from Ohio Wesleyan University with a BA in International Business and German.
Some of Betsy's articles include 12 Best Places to Live in Portugal, 7 Best Places to Live in Panama and 12 Things to Know Before Moving to the Dominican Republic. Betsy loves to travel and spend time with her family. Connect with Betsy on LinkedIn.