Real Estate in Sydney
Last updated on Jan 04, 2023
Summary: People living in Sydney, Australia offer advice about real estate. How do you find a home in Sydney? Should you buy or rent? What is the cost of housing?
How do I find a place to live in Sydney?
We asked expats how they chose their neighborhood and found a place to live. They answered:
"We had recommendations from locals, we drove around quite a bit and we looked at the Sydney Herald. It is important to decide what type of area you want to live in, Suburb, Urban etc.. Also, it's helpful to decide about transportation, parking, schools. We chose not to have a car so we decided on a more urban area with good public transportation and lots of stores, schools within walking distance. Look carefully before you decide, you should visit the neighborhood at different times of day to see what it is like. Also ask people like taxi drivers about neighborhoods, they are very well informed," said another person in Sydney.
"Drove around a lot, talked to a lot of people that I knew and asked "if they were to move, what are the top 3 suburbs and why?" It's important to check transportation options in the area that you are considering as well," remarked another foreigner who made the move to Sydney.
Answer Question & View More Answers
What is a typical expat home or apartment like in Sydney?
"We live in an apartment on the fifth floor of a relatively new apartment building. Except for the traffic/city noise the apartment is very nice, a lot of amenities - pool, workout room, close to shopping, grocery, public transport, school. There are many different types of people living here, locals, students, expats," remarked another foreigner who made the move to Sydney.
"Flat. It is very typical for someone young (I am under 30) to rent an apartment. Buying a house/condo in the Sydney is much more expensive than buying the same in NYC or San Francisco.) Most young people rent for a long time, and then have to move way out into the suburbs to be able to afford any nice," explained one person living in Sydney, Australia.
Answer Question & View More Answers
What is the average cost of housing in Sydney?
If you are thinking about moving to Sydney, cost of living in probably a key consideration. Expats commented about the cost of housing:
"The housing costs here are very high. We came from California where housing costs are outrageous. The cost of our 2 BR, 2 Bath apartment is just slightly lower than an equivalent apartment in our area of CA, which is north of San Francisco," remarked another member in Sydney.
"See above. Average rental cost in the area that I live in is approximately $450AU per week. (Rental costs are always quoted on a per week basis, making it a bit difficult to work out your monthly budget.)," explained one expat living in Sydney, Australia.
Answer Question & View More Answers
About the Author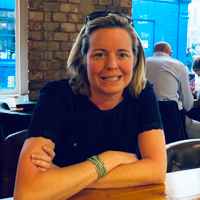 Betsy Burlingame is the Founder and President of Expat Exchange and is one of the Founders of Digital Nomad Exchange. She launched Expat Exchange in 1997 as her Master's thesis project at NYU. Prior to Expat Exchange, Betsy worked at AT&T in International and Mass Market Marketing. She graduated from Ohio Wesleyan University with a BA in International Business and German.
Some of Betsy's articles include 12 Best Places to Live in Portugal, 7 Best Places to Live in Panama and 12 Things to Know Before Moving to the Dominican Republic. Betsy loves to travel and spend time with her family. Connect with Betsy on LinkedIn.