Real Estate in The Hague, The Netherlands
Last updated on Feb 05, 2023
Summary: The most desirable neighborhoods in The Hague, Netherlands are the city center, the Scheveningen area, and the Duinoord area. The average cost to buy a nice 2 bedroom home in The Hague is around $400,000 USD, and a nice 3 bedroom home is around $500,000 USD. These properties typically include modern amenities such as central heating, double glazing, and a fully equipped kitchen. There are no restrictions on foreign ownership for properties in The Hague. An expat looking to buy a home in The Hague should start by researching the different neighborhoods and their amenities. They should also consider their budget and the type of property they are looking for. It is also important to research the local real estate market and to contact a local real estate agent to help with the search.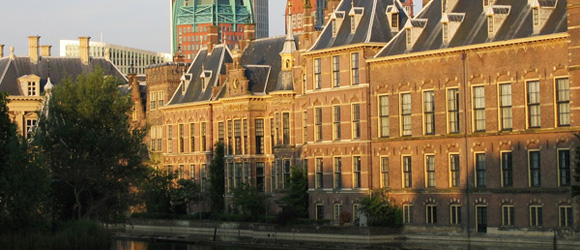 How do I find a place to live in The Hague?
We asked expats how they chose their neighborhood and found a place to live. They answered:
"There are many options for finding a place to live in The Hague. If you are looking for an apartment, you can search online resources such as Craigslist, Pararius and Funda. Additionally, if you are looking for roommates and renting a room, there are websites such as KamersInHague, Room-Rotterdam, and Roomorama. You can also search on-campus at the universities in The Hague, such as The Hague University of Applied Sciences, Leiden University The Hague, and Inholland University of Applied Sciences. Additionally, there are housing websites specifically for The Hague, such as Den Haag Kernstad and Locata, which offer apartments and rooms for rent. Lastly, many real estate agents specialize in The Hague and offer services for finding a home in the city," explained one person living in The Hague, Netherlands.
"We were fortunate in that my husband was here 6 months ahead of the family. He used that time wisely visiting neighborhoods and nearby towns to get the 'vibe'. He also spoke with anyone and everyone - where did they live, did they like it, did they wish they lived elsewhere, what did they wish they'd done differently. Through this we made the tough decision that we wanted an urban, Dutch experience, not 'expat suburbia' as if we were counting the days until we left. Then we honed in on the best neighborhoods within easy walk/commute, and went for best layout on a quiet street near (but not too near) good shopping and public transportation. We used a rental agency but we'd done the tough work," said another expat in The Hague.
What is a typical expat home or apartment like in The Hague?
"Expat homes and apartments in The Hague range from renovated traditional homes to modern and stylish apartments in renovated buildings. Depending on the area, expat homes and apartments vary in size and style. Expat homes tend to have updated kitchens with stainless steel appliances, as well as open-plan layouts that offer plenty of light and space. Some properties in The Hague have outdoor terraces and gardens, while apartments typically have balconies. Expat housing can often be found in the city centre and popular expat neighbourhoods, such as Statenkwartier and Archipel," remarked another member in The Hague.
"We rent a 'rijtjeshuie' which is basically a 3-story brick 'town house' on a quiet street in a relatively upscale neighborhood, near a popular shopping street that is a great mix of everyday requirements (good grocery store, hardware stores, drug stores, great specialty stores and also fun boutiques and upscale stuff to window shop). It's fairly typical in this part of Den Haag/The Hague, although probably a bit on the bigger side than some," explained one expat living in The Hague, Netherlands.
What is the average cost of housing in The Hague?
If you are thinking about moving to The Hague, cost of living in probably a key consideration. Expats commented about the cost of housing:
"The average cost of housing in The Hague varies depending on location, size and other factors. Prices for a standard one-bedroom apartment can range from €750 to €1,200 per month, while larger family homes may range from €1,200 to €2,000," explained one person living in The Hague, Netherlands.
"Factoring in space/square footage, probably a little less. Depends on what you came from and where you settle here. It isn't cheap," said another expat in The Hague.
Should I buy or rent a home in The Hague?
If you have not spent a lot of time in The Hague, you should rent before even thinking about buying. We asked expats there about the buy vs. rent decision:
"Buying or renting a home in The Hague depends on your financial situation and lifestyle needs. If you have the resources to invest in real estate and plan to stay in The Hague for the long term, then buying a home can be a good option. You can build equity, enjoy a certain amount of tax advantages, and have more freedom with customizing your home in a way that suits your needs. On the other hand, renting can be a cost-effective option as it requires less of an upfront investment, and you may be able to find a property more quickly than if you were to purchase. Also, with renting, you have more flexibility in being able to move unexpectedly with shorter notice. Ultimately, the decision to buy or rent a home in The Hague can be a personal one that should depend on your budget, lifestyle, and long term goals," remarked another foreigner who made the move to The Hague.
About the Author

Joshua Wood, LPC joined Expat Exchange in 2000 and serves as one of its Co-Presidents. He is also one of the Founders of Digital Nomad Exchange. Prior to Expat Exchange, Joshua worked for NBC Cable (MSNBC and CNBC Primetime). Joshua has a BA from Syracuse and a Master's in Clinical and Counseling Psychology from Fairleigh Dickinson University. Mr. Wood is also a licensed counselor and psychotherapist.
Some of Joshua's articles include Pros and Cons of Living in Portugal, 10 Best Places to Live in Ireland and Pros and Cons of Living in Uruguay. Connect with Joshua on LinkedIn.