Real Estate in Davao, Philippines
Last updated on Sep 17, 2022
Summary: People living in Davao, Philippines offer advice about real estate. How do you find a home in Davao? Should you buy or rent? What is the cost of housing?
How do I find a place to live in Davao?
We asked expats how they chose their neighborhood and found a place to live. They answered:
"We found a corner 2br condo (pool) on facebook under Davao House Rent. The neighborhood is central to most things; malls, easy taxi service, resto's, Security is a must. Remember expats cannot own land. That is important if you are going to build," added another expat who made the move to Davao .
What is a typical expat home or apartment like in Davao?
"Fairly typical for city life; 2br condo, weight room, pool, kiddie pool, wifi, AC, hot water, furnished, elevators. Most expats have either a decent condo with amenities, build/buy a house or rent in subdivisions. Some choose the subdivisions with clubhouse and pool. Those are more room, usually also furnished with wifi. We had a house for a year. It was nice but more money and it usually takes a car. That means driver's license at the DMV (LTO here), insurance, repairs, gas and all the other goodies. You can taxi anywhere in Davao for $5. It's a consideration," added another expat who made the move to Davao .
What is the average cost of housing in Davao?
If you are thinking about moving to Davao, cost of living in probably a key consideration. Expats commented about the cost of housing:
"Housing costs run about 40% of US prices and are usually furnished with linens and silverware (flatware). Most have a few cups and plates to get you going, a rice cooker, micro, fridge and a pot and pan are almost always included! We buy a few things as we need them," added another expat who made the move to Davao .
Should I buy or rent a home in Davao?
If you have not spent a lot of time in Davao, you should rent before even thinking about buying. We asked expats there about the buy vs. rent decision:
"Bought a nice 2 bedroom home, but the title had liens dating back to 1965 so it was not conveyed. We have a lawyer working on that who will petition the court to expunge these encumbrances and issue a new clean title," remarked another member in Prudential Village, Daliao, Davao City.
About the Author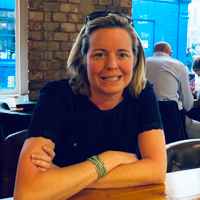 Betsy Burlingame is the Founder and President of Expat Exchange and is one of the Founders of Digital Nomad Exchange. She launched Expat Exchange in 1997 as her Master's thesis project at NYU. Prior to Expat Exchange, Betsy worked at AT&T in International and Mass Market Marketing. She graduated from Ohio Wesleyan University with a BA in International Business and German.
Some of Betsy's articles include 12 Best Places to Live in Portugal, 7 Best Places to Live in Panama and 12 Things to Know Before Moving to the Dominican Republic. Betsy loves to travel and spend time with her family. Connect with Betsy on LinkedIn.