How do I find a place to live in Los Alcazares?
We asked expats how they chose their neighborhood and found a place to live. They answered...
"When looking for a place to live in Los Alcazares, there are several options available. You can look for rental or purchase options, or explore real estate agents in the area. Property websites such as Rightmove and Kyero can also be useful to search for properties in the area. Additionally, it can be beneficial to network with local contacts in Los Alcazares to see if they know of any properties available to rent or buy. You can also take a look at the local town hall website or local newspapers for any property listings," explained one expat living in Los Alcazares, Spain.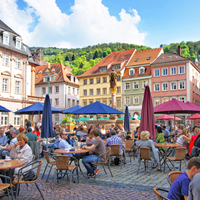 Furnished Rentals in Spain from Homelike
We've partnered with Homelike, to connect expats and newcomers with temporary accommodations in Spain. If you're moving to Spain, rent a short-term, furnished apartment or home for the first few months from Homelike and take your time figuring out the best place to live in Spain.
SEARCH RENTALS
"I found an excellent mooring for my boat on the Mar Menor free of charge, then looked for a house with in 4-5 mins walk, heaven," said another expat in Los Alcazares, Spain.
Other Questions:
How do I find a place to live in Los Alcazares?
If you live in Los Alcazares, newcomers to Los Alcazares would love to hear your answer to this question.