How are healthcare services Leiden?
When we asked expats and global nomads about the quality of medical care in Leiden, they replied...
"Leiden offers a wide range of healthcare services to its citizens. The city has a number of hospitals, including the Leiden University Medical Center, which provides a range of medical services, including emergency care, general surgery, and specialized care. Additionally, Leiden has a number of primary care centers, which provide general medical care, as well as specialized care for specific conditions. The city also has a number of pharmacies, which provide prescription medications and over-the-counter drugs. Additionally, Leiden has a number of mental health services, including counseling and therapy, as well as support groups for those suffering from mental health issues. Finally, Leiden also has a number of home care services, which provide assistance to those who are unable to care for themselves," said a member in Leiden, The Netherlands.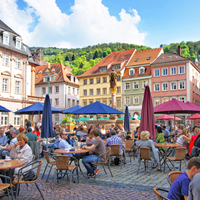 Furnished Rentals in Netherlands from Homelike
We've partnered with Homelike, to connect expats and newcomers with temporary accommodations in Netherlands. If you're moving to Netherlands, rent a short-term, furnished apartment or home for the first few months from Homelike and take your time figuring out the best place to live in Netherlands.
SEARCH RENTALS
Other Questions:
How are healthcare services Leiden?
If you live in Leiden, newcomers to Leiden would love to hear your answer to this question: