What advice do you have for expats having a baby in Portugal?
We asked expat moms who gave birth in Portugal about their experiences and advice they have for other moms to be. They said...
"If you're an expat having a baby in Portugal, it's important to make sure that you have the necessary paperwork in order beforehand. Research the best hospitals or clinics in the area and make sure to book any necessary appointments ahead of time. If you require insurance, research the various options to ensure you get coverage for all necessary medical services. It's also important to have a good understanding of the Portuguese healthcare system and the resources available to help you during your journey as an expat parent. Lastly, connect with fellow expats and take advantage of expat-specific support groups to get advice and assistance in navigating the process," said another expat in Portugal.
Other Questions:
What advice do you have for expats having a baby in Portugal?
If you live in Portugal, newcomers to Portugal would love to hear your answer to this question.
About the Author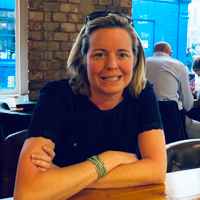 Betsy Burlingame is the Founder and President of Expat Exchange and is one of the Founders of Digital Nomad Exchange. She launched Expat Exchange in 1997 as her Master's thesis project at NYU. Prior to Expat Exchange, Betsy worked at AT&T in International and Mass Market Marketing. She graduated from Ohio Wesleyan University with a BA in International Business and German.
Some of Betsy's articles include 12 Best Places to Live in Portugal, 7 Best Places to Live in Panama and 12 Things to Know Before Moving to the Dominican Republic. Betsy loves to travel and spend time with her family. Connect with Betsy on LinkedIn.