What do expats in Latvia appreciate most about the local culture?
We asked expats and digital nomads what they appreciate the most about the local culture in Latvia. They wrote...
"Expats in Latvia appreciate the abundance of nature and its spectacular landscapes, the extensive cultural history, and local customs and traditions unique to the region. They also enjoy Latvia's long and proud seafaring heritage, its delicious cuisine, and its vibrant music and art scenes. Expats often find the warm hospitality of Latvian people endearing, and appreciate the country's commitment to environmental protection and its commitment to preserving nature and its beautiful green spaces. The low cost of living and the reasonable cost of housing are other highlights noted by expats living in Latvia," remarked another expat in Latvia.
"The Latvian culture is beautiful and interesting - as are the people. I appreciate that most Latvians work in Riga (or other city) and then immediately disappear to the woods in their other homes to be out in nature. They are fine, decent people. They sort of just keep to themselves, like most Europeans, and this can be seen by us Americans as being stand-offish or even rude," said a member in Riga, Latvia.
Other Questions:
What do expats in Latvia appreciate most about the local culture?
If you live in Latvia, newcomers to Latvia would love to hear your answer to this question.
About the Author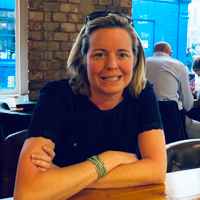 Betsy Burlingame is the Founder and President of Expat Exchange and is one of the Founders of Digital Nomad Exchange. She launched Expat Exchange in 1997 as her Master's thesis project at NYU. Prior to Expat Exchange, Betsy worked at AT&T in International and Mass Market Marketing. She graduated from Ohio Wesleyan University with a BA in International Business and German.
Some of Betsy's articles include 12 Best Places to Live in Portugal, 7 Best Places to Live in Panama and 12 Things to Know Before Moving to the Dominican Republic. Betsy loves to travel and spend time with her family. Connect with Betsy on LinkedIn.