What do expats find most challenging?
We asked expats and digital nomads what they find the most challenging about the local culture in Thailand. They wrote...
"Expats often find it difficult to adjust to a new environment and build social networks, as well as grappling with language and cultural differences. Finding suitable accommodation, adapting to a different legal and financial landscape and understanding healthcare systems are also common challenges. Expats may also experience feelings of homesickness and a sense of isolation or lack of belonging in their new surroundings," wrote a member who made the move to Thailand.

International Health Insurance
PassportCard Introduces an innovative approach to expat and digital nomad health insurance with no out-of-pocket expenses, no paperwork and no long claim processing, facilitating payout on the spot when you really need it. Outstanding service validated with more than 2 million customers for over 20 years. Get a quote from our partner, PassportCard.
GET A QUOTE
"The language. Without being able to speak Thai, one's social life depends upon other expats. Chiang Mai is very transient when it comes to expats. Many Westerners move here thinking it will be permanent but then cannot adapt culturally and move away. Single Western women looking for a dating life struggle to find partners," explained one expat living in Chiang Mai, Thailand.
Other Questions:
What do expats find most challenging?
If you live in Thailand, newcomers to Thailand would love to hear your answer to this question.
About the Author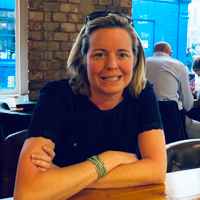 Betsy Burlingame is the Founder and President of Expat Exchange and is one of the Founders of Digital Nomad Exchange. She launched Expat Exchange in 1997 as her Master's thesis project at NYU. Prior to Expat Exchange, Betsy worked at AT&T in International and Mass Market Marketing. She graduated from Ohio Wesleyan University with a BA in International Business and German.
Some of Betsy's articles include 12 Best Places to Live in Portugal, 7 Best Places to Live in Panama and 12 Things to Know Before Moving to the Dominican Republic. Betsy loves to travel and spend time with her family. Connect with Betsy on LinkedIn.