What do expats find most challenging?
We asked expats and digital nomads what they find the most challenging about the local culture in India. They wrote...
"One of the most challenging aspects of the local culture that expats in India find is the need to adapt to a more conservative lifestyle. This includes covering up when out in public, dressing modestly, and addressing people formally. They may also find that interacting with locals can be more complex than in their home culture, as it is important to understand the numerous social hierarchies and norms that the Indian culture is built upon. Expats may also struggle with the plethora of customs and religious beliefs they are exposed to while living in India," remarked another expat in India.
"Indians aim to please...my husband. My husband's British accent is easier to understand than my Texas accent so I have to be a bit in their face. India is a cash society and don't accept credit cards readily so we had a bit of cash flow issues at first. Being fashionable 30 minutes to hour late to an event is expected," said a member in Mumbai, India.
Other Questions:
What do expats find most challenging?
If you live in India, newcomers to India would love to hear your answer to this question.
About the Author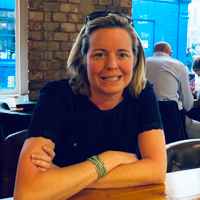 Betsy Burlingame is the Founder and President of Expat Exchange and is one of the Founders of Digital Nomad Exchange. She launched Expat Exchange in 1997 as her Master's thesis project at NYU. Prior to Expat Exchange, Betsy worked at AT&T in International and Mass Market Marketing. She graduated from Ohio Wesleyan University with a BA in International Business and German.
Some of Betsy's articles include 12 Best Places to Live in Portugal, 7 Best Places to Live in Panama and 12 Things to Know Before Moving to the Dominican Republic. Betsy loves to travel and spend time with her family. Connect with Betsy on LinkedIn.