What is it like to retire in Brazil?
We asked retirees what it is like retiring in Brazil. They said...
"Retiring in Brazil can be a great experience. The country offers a variety of climates, landscapes, and cities to choose from. With its beautiful beaches, mountains, and rainforest, Brazil offers plenty of adventure and relaxation. Additionally, Brazil has an extensive healthcare system and a low cost of living. As a major retirement destination, it also has numerous social clubs and activities for those who wish to retire among other expats. Its low crime rate, welcoming culture, and affordability make Brazil an attractive option for retirees," mentioned another expat when asked about moving to Brazil.
"There are many activities but not necessarily targeted at retirees or expats. The Latin way of life is a family life which extends from babies to those in their 90's. If you get to know Brazilians, you become part of their group and are invited to their gatherings. There are museums, the beach, gyms etc, although I don't attend these with other expats, just friends," commented one expat who made the move to Taiba, Brazil.
Other Questions:
What is it like to retire in Brazil?
If you live in Brazil, newcomers to Brazil would love to hear your answer to this question.
About the Author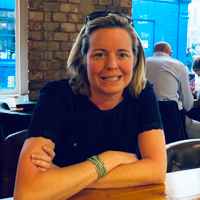 Betsy Burlingame is the Founder and President of Expat Exchange and is one of the Founders of Digital Nomad Exchange. She launched Expat Exchange in 1997 as her Master's thesis project at NYU. Prior to Expat Exchange, Betsy worked at AT&T in International and Mass Market Marketing. She graduated from Ohio Wesleyan University with a BA in International Business and German.
Some of Betsy's articles include 12 Best Places to Live in Portugal, 7 Best Places to Live in Panama and 12 Things to Know Before Moving to the Dominican Republic. Betsy loves to travel and spend time with her family. Connect with Betsy on LinkedIn.