What are healthcare services like in Italy?
We asked retirees if they have access to good medical care in Italy. They wrote...
"In Italy, healthcare is provided by the national health service and is largely state funded. The system is based on a three-tier structure, with primary care provided by general practitioners and specialists, secondary care provided by hospitals and other specialist institutions, and tertiary care offered by university hospitals and specialized research centres. Healthcare is generally of a good standard, with well-qualified personnel and advanced medical equipment. The national health system is supplemented by private health insurance which may cover some or all of the expenses of a medical treatment. Public hospitals generally provide free medical care to all citizens, although private hospitals may require payment of a copayment or fee. The state also subsidises certain prescription drugs. Due to Italy's hot climate, preventative measures such as vaccination and sun protection are recommended especially during the summer months," said a member in Italy.
"$387/year/couple will buy into the medical program for the EU. That provides ER services, most doctor visits and discounts on medication and supplies. We can walk to our hospital and have found an English speaking GP and excellent dentist in the next town. We can also take the train to Rome for exceptional specialists. I paid (insurance reimbursed) 150 euro for lab work which would have been well over 1000 in the states," remarked another expat who made the move to Minturno, Italy.
Other Questions:
What are healthcare services like in Italy?
If you live in Italy, newcomers to Italy would love to hear your answer to this question.
About the Author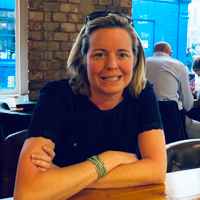 Betsy Burlingame is the Founder and President of Expat Exchange and is one of the Founders of Digital Nomad Exchange. She launched Expat Exchange in 1997 as her Master's thesis project at NYU. Prior to Expat Exchange, Betsy worked at AT&T in International and Mass Market Marketing. She graduated from Ohio Wesleyan University with a BA in International Business and German.
Some of Betsy's articles include 12 Best Places to Live in Portugal, 7 Best Places to Live in Panama and 12 Things to Know Before Moving to the Dominican Republic. Betsy loves to travel and spend time with her family. Connect with Betsy on LinkedIn.