Is there a lot of crime in Belize?
We asked people if there is a lot of crime. They answered...
"Belize is generally considered a safe place to visit, although there have been reports of crime, especially in areas frequented by tourists. Petty theft, home break-ins, and burglaries are common, especially in Belize City. Street crime such as bag snatching, pickpocketing, and muggings may also occur. Travellers should practice common sense security measures and avoid venturing in isolated areas," remarked another expat who made the move to Belize.
"We have heard rumors of stealing, but have had no problems personally. I did pay a man to purchase a coconut palm tree for our property, but it was never delivered. I've learned to be wise," explained one expat living in Hopkins Village, Belize.
Other Questions:
Is there a lot of crime in Belize?
If you live in Belize, newcomers to Belize would love to hear your answer to this question.
About the Author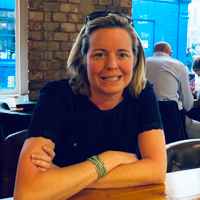 Betsy Burlingame is the Founder and President of Expat Exchange and is one of the Founders of Digital Nomad Exchange. She launched Expat Exchange in 1997 as her Master's thesis project at NYU. Prior to Expat Exchange, Betsy worked at AT&T in International and Mass Market Marketing. She graduated from Ohio Wesleyan University with a BA in International Business and German.
Some of Betsy's articles include 12 Best Places to Live in Portugal, 7 Best Places to Live in Panama and 12 Things to Know Before Moving to the Dominican Republic. Betsy loves to travel and spend time with her family. Connect with Betsy on LinkedIn.