Should I buy or rent a home in Brazil?
If you have not spent a lot of time in Brazil, you should rent before even thinking about buying. We asked expats there about the buy vs. rent decision...
"The decision to buy or rent a home in Brazil depends on a number of factors, including your budget, your job situation, and your goals for the future. It's important to look at your situation closely and consider all the pros and cons before making a decision. Renting may be a better option for those who aren't sure how long they'll stay in Brazil, need more flexibility, or don't have the resources to take on a large financial commitment. Buying a property may be beneficial in the long-run and can be a good investment if you plan to stay in Brazil for a long time. It's also possible to buy a home and live in it while renting out part of the home to cover costs. Ultimately, the decision to buy or rent a home in Brazil is a personal one, so it's best to evaluate your individual situation before making a decision," mentioned another expat when asked about moving to Brazil.
"We bought a home. We saw our property on the internet and the agent met us at the hotel the day after we landed. We looked at 5 or 6 as I recall. We found one we liked, obtained our tax card (CPF) and spoke to a lawyer who handled both the house purchase and our immigration. With the vendors, and agents we went to a cartorio and signed an official contract," commented one expat who made the move to Taiba, Brazil.

Expat Health Insurance in Brazil
Expats interested in expat health insurance should take a minute to get a quote from our trusted expat health insurance partner, CIGNA.
GET A QUOTE
Other Questions:
Should I buy or rent a home in Brazil?
If you live in Brazil, newcomers to Brazil would love to hear your answer to this question.
About the Author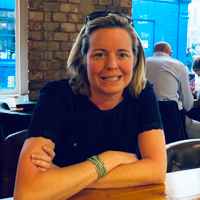 Betsy Burlingame is the Founder and President of Expat Exchange and is one of the Founders of Digital Nomad Exchange. She launched Expat Exchange in 1997 as her Master's thesis project at NYU. Prior to Expat Exchange, Betsy worked at AT&T in International and Mass Market Marketing. She graduated from Ohio Wesleyan University with a BA in International Business and German.
Some of Betsy's articles include 12 Best Places to Live in Portugal, 7 Best Places to Live in Panama and 12 Things to Know Before Moving to the Dominican Republic. Betsy loves to travel and spend time with her family. Connect with Betsy on LinkedIn.