How do I meet people in New Zealand?
When we asked people living in New Zealand about club and activities where newcomers can meet others, they responded...
"Expats in New Zealand often join local clubs and activities such as sports teams, book clubs, and language classes. Expats can also meet people by attending local events such as festivals, concerts, and art exhibitions. Additionally, many expats find it helpful to join online forums and social media groups related to their interests. This can be a great way to connect with other expats and locals alike. Finally, expats can also meet people by simply exploring their new city and talking to people they meet along the way," mentioned another expat when asked about moving to New Zealand.
"Kapiti Coast is an hour north of Wellington, so you can access Welly events. Wellington has a very lively nightclub, arts and theatre scene. It also has more cafes per capita than NYC. In Kapiti itself, you'll find lots of ecology groups - volunteer planting groups that take care of the local estuaries and keeping native species alive inland that are a haven for local wildlife. There are yoga classes and tai chi and many cycling groups. Horseback riding is popular. In the Waikanae area, there's lawn bowling and bridge popular with retired people. There's a great Paraparaumu golf course, and up in Otaki there's a horse racing track," commented one expat who made the move to Kapiti Coast , New Zealand.

Cigna Global Health Insurance
Expats interested in International Health Insurance should take a minute to get a quote from our trusted expat health insurance partner, CIGNA.
GET A QUOTE
Other Questions:
How do I meet people in New Zealand?
If you live in New Zealand, newcomers to New Zealand would love to hear your answer to this question.
About the Author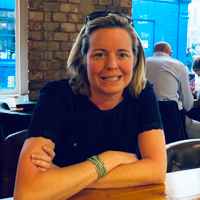 Betsy Burlingame is the Founder and President of Expat Exchange and is one of the Founders of Digital Nomad Exchange. She launched Expat Exchange in 1997 as her Master's thesis project at NYU. Prior to Expat Exchange, Betsy worked at AT&T in International and Mass Market Marketing. She graduated from Ohio Wesleyan University with a BA in International Business and German.
Some of Betsy's articles include 12 Best Places to Live in Portugal, 7 Best Places to Live in Panama and 12 Things to Know Before Moving to the Dominican Republic. Betsy loves to travel and spend time with her family. Connect with Betsy on LinkedIn.