What is life like as an expat in your area?
When we asked people living abroad what life is like in their areas and how people spend their time, they said...
"Living as an expat in the area can be a great experience. There is a cosmopolitan atmosphere in the cities, with a variety of cultures, different cuisines, and plenty of entertainment and things to do. English is widely spoken and most people are welcoming to visitors, so it is easy to get around and make friends. The area has a big expat community, with many expats who have already been living there for a long time. Housing can be difficult to find and expensive, but there are a few expat-focused websites and agencies which can help, and the area is generally quite affordable. Generally speaking, the standard of living is good, with excellent healthcare and educational facilities, but the climate can be extreme at times," said another expat in India.
"Bangalore is a large city which today is heralded as the IT capital of India, its a nice place to live, friendly people, a vibrant cultural environment. As with any city of this size you will find somewhere a supportive group of people with interests similar to your own. I am an avid nature photographer and I have quickly gathered around me people with information and interests willing to share their experiences. Indians are often willing to include ex-pats in their lives with a shared interest in food or other things. Getting invited to Indian Weddings, Engagement parties etc is common and you are feted as special," wrote a member who made the move to Bangalore, India.

International Health Insurance
PassportCard Introduces an innovative approach to expat and digital nomad health insurance with no out-of-pocket expenses, no paperwork and no long claim processing, facilitating payout on the spot when you really need it. Outstanding service validated with more than 2 million customers for over 20 years. Get a quote from our partner, PassportCard.
GET A QUOTE
Other Questions:
What is life like as an expat in your area?
If you live in India, newcomers to India would love to hear your answer to this question.
About the Author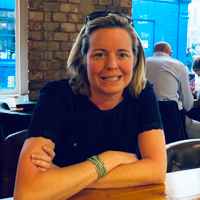 Betsy Burlingame is the Founder and President of Expat Exchange and is one of the Founders of Digital Nomad Exchange. She launched Expat Exchange in 1997 as her Master's thesis project at NYU. Prior to Expat Exchange, Betsy worked at AT&T in International and Mass Market Marketing. She graduated from Ohio Wesleyan University with a BA in International Business and German.
Some of Betsy's articles include 12 Best Places to Live in Portugal, 7 Best Places to Live in Panama and 12 Things to Know Before Moving to the Dominican Republic. Betsy loves to travel and spend time with her family. Connect with Betsy on LinkedIn.