Will I be able to find a job in Brazil?
When we asked people about industries and career opportunities in Brazil, they reponded...
"Foreigners in Brazil may work in a variety of fields, from teaching and hospitality to trade and engineering. Many foreign workers are employed in business and management, or as sales and marketing professionals. Other popular jobs for foreigners include consulting, software development and IT, as well as finance and accounting. Additionally, various jobs in the arts, entertainment, and media are available for those looking for a unique foreign work experience," commented one expat who made the move to Brazil.
"This is a problem in Rio. Most banks/finance and insurance companies have now moved to Sao Paulo. Left are oil industry (very large), some shipping, tourism. Jobs mostly to be found through personal contacts. Life in Rio is not very cheap, as most foreigners tend to believe," remarked another expat in Rio de Janeiro, Brazil.
Other Questions:
Will I be able to find a job in Brazil?
If you live in Brazil, newcomers to Brazil would love to hear your answer to this question.
About the Author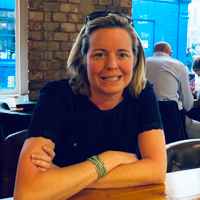 Betsy Burlingame is the Founder and President of Expat Exchange and is one of the Founders of Digital Nomad Exchange. She launched Expat Exchange in 1997 as her Master's thesis project at NYU. Prior to Expat Exchange, Betsy worked at AT&T in International and Mass Market Marketing. She graduated from Ohio Wesleyan University with a BA in International Business and German.
Some of Betsy's articles include 12 Best Places to Live in Portugal, 7 Best Places to Live in Panama and 12 Things to Know Before Moving to the Dominican Republic. Betsy loves to travel and spend time with her family. Connect with Betsy on LinkedIn.