Is there a lot of diversity? Are people in Portugal accepting of differences?
When we asked people about diversity in Portugal and whether locals are accepting of differences, they said...
"Portugal is a culturally diverse nation with a range of backgrounds, languages, and ethnicities, including Native Portuguese and immigrant populations. Portuguese people are generally accepting of differences and actively seek to celebrate diversity, with a selection of cultural events hosted throughout the year in cities such as Lisbon, Porto and Coimbra. Portugal has a long history of tolerance and integration, making it an ideal place for diverse groups of people from around the world to find a sense of belonging," mentioned another expat when asked about moving to Portugal.
"Full of a wide range of expats - generally mostly secular (a - religious); the region is huge and you need to explore what fits your lifestyle. Don't jump in without looking as you need to find the niche that meets your needs. Some parts are very traditional (you might want to learn PT), others much less so. Wide range of house prices," commented one expat who made the move to Silver Coast, Portugal.
Other Questions:
Is there a lot of diversity? Are people in Portugal accepting of differences?
If you live in Portugal, newcomers to Portugal would love to hear your answer to this question.
About the Author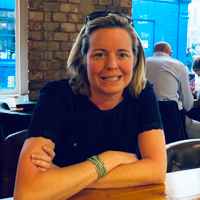 Betsy Burlingame is the Founder and President of Expat Exchange and is one of the Founders of Digital Nomad Exchange. She launched Expat Exchange in 1997 as her Master's thesis project at NYU. Prior to Expat Exchange, Betsy worked at AT&T in International and Mass Market Marketing. She graduated from Ohio Wesleyan University with a BA in International Business and German.
Some of Betsy's articles include 12 Best Places to Live in Portugal, 7 Best Places to Live in Panama and 12 Things to Know Before Moving to the Dominican Republic. Betsy loves to travel and spend time with her family. Connect with Betsy on LinkedIn.