What do I need to know before retiring in UAE?
When we asked people what advice they would give someone preparing to move to UAE, they said...
"Before retiring in the UAE, it is important to understand the financial requirements and cost of living. Retirement income such as pensions or Social Security must be sufficient enough to support a comfortable lifestyle in the UAE. You will also need to meet the requirements for obtaining a residence visa. Healthcare costs and insurance should be taken into consideration, as well as possible taxation on investment income. Generally, the UAE is relatively safe, but it is important to check the latest travel advisories from the US State Department prior to travel to remain informed of any potential safety risks," explained one expat living in UAE.
"Negotiate a VERY comprehensive relocation package with your prospective employer, including school, housing, transportation and travel allowance, in addition to a generous salary, because the cost of living is not cheap here," said another expat in Abu Dhabi, UAE.
Other Questions:
What do I need to know before retiring in UAE?
If you live in the UAE, newcomers to the UAE would love to hear your answer to this question.
About the Author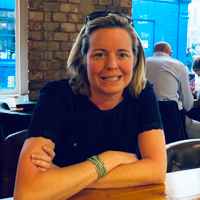 Betsy Burlingame is the Founder and President of Expat Exchange and is one of the Founders of Digital Nomad Exchange. She launched Expat Exchange in 1997 as her Master's thesis project at NYU. Prior to Expat Exchange, Betsy worked at AT&T in International and Mass Market Marketing. She graduated from Ohio Wesleyan University with a BA in International Business and German.
Some of Betsy's articles include 12 Best Places to Live in Portugal, 7 Best Places to Live in Panama and 12 Things to Know Before Moving to the Dominican Republic. Betsy loves to travel and spend time with her family. Connect with Betsy on LinkedIn.