What do I need to know before retiring in New Zealand?
When we asked people what advice they would give someone preparing to move to New Zealand, they said...
"Before retiring in New Zealand, it is important to make sure you have the right visa allowing you to stay in the country. To qualify for retirement visas, applicants must typically show proof of income, including the Superannuation Fund, which is a pension provided by the government. You may also need to provide a medical certificate or medical history depending on the visa type. Additionally, you should research the type of healthcare available as you may be required to purchase private insurance as part of your visa requirements. You should also be sure to familiarise yourself with the relevant tax regulations and requirements, as your income and investments may be subject to taxation in New Zealand. Lastly, it is important to research the cost of living in the area you intend to move to, so you are prepared for any related financial costs," wrote a member who made the move to New Zealand.

International Health Insurance
PassportCard Introduces an innovative approach to expat and digital nomad health insurance with no out-of-pocket expenses, no paperwork and no long claim processing, facilitating payout on the spot when you really need it. Outstanding service validated with more than 2 million customers for over 20 years. Get a quote from our partner, PassportCard.
GET A QUOTE
"There are tons of unspoiled beaches and bush walks. With all the beach property available, unless you want to live directly on the water, you'll find homes within walking distance of the sea cost about the same as homes further inland. Housing is a lot chepaer than in Wellington, so you have access to a big city but more affordable property (although if you commute to Welly, gas prices are about 5 times the cost in the US). Health care is extremely cheap even with no insurance. The pace of life is slower. Children are still able to play out in the streets and walk from school. It's a bit like the US many years ago. Drawbacks include the relatively high cost of general goods and food. The houses are often very poorly insulated and get quite cold in the winter," explained one expat living in Kapiti Coast , New Zealand.
Other Questions:
What do I need to know before retiring in New Zealand?
If you live in New Zealand, newcomers to New Zealand would love to hear your answer to this question.
About the Author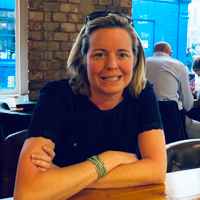 Betsy Burlingame is the Founder and President of Expat Exchange and is one of the Founders of Digital Nomad Exchange. She launched Expat Exchange in 1997 as her Master's thesis project at NYU. Prior to Expat Exchange, Betsy worked at AT&T in International and Mass Market Marketing. She graduated from Ohio Wesleyan University with a BA in International Business and German.
Some of Betsy's articles include 12 Best Places to Live in Portugal, 7 Best Places to Live in Panama and 12 Things to Know Before Moving to the Dominican Republic. Betsy loves to travel and spend time with her family. Connect with Betsy on LinkedIn.