What are the schools in Brazil like?
When we asked about the schools in Brazil, they said...
"Brazil is home to some of the most renowned international and bilingual schools. One of the best international schools in Brazil is the Graded American School of Sao Paulo (GRADED) which provides education to students from preschool (known as Píer) to high school. GRADED offers a world-class academic program that encourages the development of global competencies and the mastery of languages, such as English, Spanish, and Portuguese, as well as technology and innovation in the classroom. Another well-known international school in Brazil is the International School of São Paulo (ISSP). ISSP is a non-profit, nonsectarian school that provides an education to students from preschool to high school. At ISSP, teachers and staff use the International Baccalaureate Program to challenge and develop students' critical thinking and problem-solving skills. In addition to international schools, Brazil has excellent bilingual schools that provide an education in both Portuguese and English, such as the Escola Mundo Verde (EMV). EMV is a private school that offers Kindergarten to 5th grade with a bilingual curriculum in both Portuguese and English. They also focus on fostering creativity and problem solving in each of the subjects they teach," said one expat in with children at .
Other Questions:
What are the schools in Brazil like?
If you live in Brazil, newcomers to Brazil would love to hear your answer to this question.
About the Author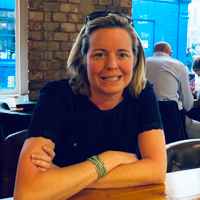 Betsy Burlingame is the Founder and President of Expat Exchange and is one of the Founders of Digital Nomad Exchange. She launched Expat Exchange in 1997 as her Master's thesis project at NYU. Prior to Expat Exchange, Betsy worked at AT&T in International and Mass Market Marketing. She graduated from Ohio Wesleyan University with a BA in International Business and German.
Some of Betsy's articles include 12 Best Places to Live in Portugal, 7 Best Places to Live in Panama and 12 Things to Know Before Moving to the Dominican Republic. Betsy loves to travel and spend time with her family. Connect with Betsy on LinkedIn.