What are the schools in Italy like?
When we asked about the schools in Italy, they said...
"In Italy, primary and secondary education is offered through both public and private institutions, with the majority of schools being public. Italian schools generally follow a traditional academic curriculum, focusing on language and literary skills, math and science studies, history, and physical education. The Italian school system places a particular emphasis on preparing students for higher education and future professional life, with a strong focus on developing analytical and problem-solving skills through the completion of complex and challenging tasks. The Italian school system is also well known for the attention it gives to the humanities and the arts, such as music, theater, and visual arts, as well as its focus on preparing students for international studies," commented one expat when asked about in Italy.
"IS Modena is an IB world school offering the IB programme of education. I would encourage parents who are considering enrolling their children to research these programmes in order to develop an understanding of what they offer and how they work. The Primary Years Programme takes a holistic approach and focuses on the development of the whole child as an inquirer both in the classroom and the world outside. As a parent you can see your child developing their skills and confidence. The Middle Years Programme is an engaging curriculum organised around the study of eight traditional subject areas. Here you see your children becoming expert at learning; they develop their ability to locate, process, critically evaluate and communicate information. The Diploma Programme is a challenging programme, academically rigorous and excellent preparation for university. Overall, I would say that our ten years here have given us a great international experience," explained one expat in Modena, Italy with kids at International School of Modena.
Other Questions:
What are the schools in Italy like?
If you live in Italy, newcomers to Italy would love to hear your answer to this question.
About the Author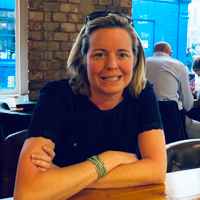 Betsy Burlingame is the Founder and President of Expat Exchange and is one of the Founders of Digital Nomad Exchange. She launched Expat Exchange in 1997 as her Master's thesis project at NYU. Prior to Expat Exchange, Betsy worked at AT&T in International and Mass Market Marketing. She graduated from Ohio Wesleyan University with a BA in International Business and German.
Some of Betsy's articles include 12 Best Places to Live in Portugal, 7 Best Places to Live in Panama and 12 Things to Know Before Moving to the Dominican Republic. Betsy loves to travel and spend time with her family. Connect with Betsy on LinkedIn.