What should I pack when moving to Brazil?
We asked people living in Brazil to list three things they wish they had brought and three they wish they had left behind. They responded...
"When moving to Brazil, it is important to pack appropriate clothing that can keep you cool in hot weather, such as light t-shirts and cotton shorts. Sun protection such as sunscreen and sunglasses are also essential if you plan on spending time in the sun. Additionally, it is prudent to bring some form of insect repellent, as Brazil is home to many insects. An umbrella, raincoat, and comfortable walking shoes will also make your travels more pleasant. Lastly, although Brazil offers a wide variety of restaurants serving international cuisine, it is a good idea to pack your favorite snacks and spices to remind you of home," said a member in Brazil.
"We were pretty careful after living overseas to ensure the critical things needed were being shipped and non-critical things were not placed into the shipment. We were more careful this time as we were paying for the move ourselves. A couple things: electricity in the USA is 120v. So knowing that some things will not convert to 240 (North 1/3 of Brazil is 240, the middle 1/3 is 127v and the bottom 1/3 of Brazil is 240), we purchased 2 large power converters to step down 240 to 120v. We also ensured that the converters were able to manage several electrical components at the same time. The one thing we did not bring........Phillips tooth brush heads for our Sonic tooth brushes. And no, we can't find them here," remarked another expat who made the move to Praia da Pipa, Brazil.
Other Questions:
What should I pack when moving to Brazil?
If you live in Brazil, newcomers to Brazil would love to hear your answer to this question.
About the Author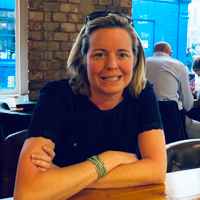 Betsy Burlingame is the Founder and President of Expat Exchange and is one of the Founders of Digital Nomad Exchange. She launched Expat Exchange in 1997 as her Master's thesis project at NYU. Prior to Expat Exchange, Betsy worked at AT&T in International and Mass Market Marketing. She graduated from Ohio Wesleyan University with a BA in International Business and German.
Some of Betsy's articles include 12 Best Places to Live in Portugal, 7 Best Places to Live in Panama and 12 Things to Know Before Moving to the Dominican Republic. Betsy loves to travel and spend time with her family. Connect with Betsy on LinkedIn.