What are emergency services like in Scotland?
When we asked members about emergency services in Scotland, they wrote...
"Emergency services in Scotland are provided by the Scottish Ambulance Service, which is part of the National Health Service. The service is available 24 hours a day, 7 days a week and provides emergency medical care to those in need. To call for an ambulance, you can dial 999 or 112 from any phone. The operator will ask for your location and the nature of the emergency, and will then dispatch an ambulance to the scene," said another in Scotland.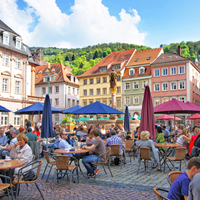 Furnished Rentals in Scotland from Homelike
We've partnered with Homelike, to connect expats and newcomers with temporary accommodations in Scotland. If you're moving to Scotland, rent a short-term, furnished apartment or home for the first few months from Homelike and take your time figuring out the best place to live in Scotland.
SEARCH RENTALS
Other Questions:
What are emergency services like in Scotland?
If you live in Scotland, newcomers to Scotland would love to hear your answer to this question: