Are healthcare and health insurance expensive in Brazil?
When we asked expats in Brazil if healthcare and health insurance are expensive in Brazil, they wrote...
"Yes, healthcare and health insurance in Brazil can be expensive. Health insurance fees can be costly and can vary based on the type of coverage and provider. In some cases, patients may need to pay out of pocket for medicines, laboratory tests, and inpatient treatments. Public healthcare is available and often free of charge, though the quality of care may vary. Private healthcare can offer more options but is more expensive. Some employers may offer private health insurance plans as part of their employee benefits which can help to offset the cost of health services," remarked another expat in Brazil.
"For us, medical insurance in Brazil is cheaper than medical insurance in the USA. I have no deductibles and my insurance cost is about 1/2 of what it would cost me for insurance in the USA. We are in our early 60's and pay about $1,400 per month (for both of us) compared to a similar plan (higher end plan) in the USA at $2,400 per month for both of us. This Brazilian plan has paid in full our complete annual physicals and lab tests and we have had several other visits where the insurance paid 100% with no problems with the insurance company," said a member in Natal, Brazil.
Other Questions:
Are healthcare and health insurance expensive in Brazil?
If you live in Brazil, newcomers to Brazil would love to hear your answer to this question:
About the Author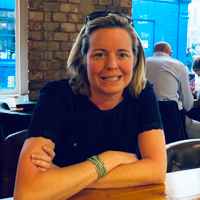 Betsy Burlingame is the Founder and President of Expat Exchange and is one of the Founders of Digital Nomad Exchange. She launched Expat Exchange in 1997 as her Master's thesis project at NYU. Prior to Expat Exchange, Betsy worked at AT&T in International and Mass Market Marketing. She graduated from Ohio Wesleyan University with a BA in International Business and German.
Some of Betsy's articles include 12 Best Places to Live in Portugal, 7 Best Places to Live in Panama and 12 Things to Know Before Moving to the Dominican Republic. Betsy loves to travel and spend time with her family. Connect with Betsy on LinkedIn.