How are local medical facilities in Portugal?
We asked members about local medical facilities in Portugal, they wrote...
"Portugal boasts excellent medical facilities and care. With a universal health system funded by the government, Portuguese citizens have access to quality healthcare services and clinical treatments. Medical staff are well-trained to provide specialized expertise and care, while the widespread availability of laboratories, diagnostic centers, and medications make Portugal a modern hub of medical advances. Additionally, the country has a number of renowned research entities dedicated to the advancement of healthcare technology," commented one expat who made the move to Portugal.

Expat Health Insurance in Portugal
Expats interested in expat health insurance should take a minute to get a quote from our trusted expat health insurance partner, CIGNA.
GET A QUOTE
Other Questions:
How are local medical facilities in Portugal?
If you live in Portugal, newcomers to Portugal would love to hear your answer to this question:
About the Author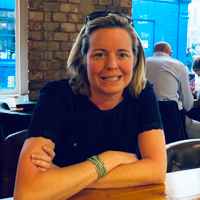 Betsy Burlingame is the Founder and President of Expat Exchange and is one of the Founders of Digital Nomad Exchange. She launched Expat Exchange in 1997 as her Master's thesis project at NYU. Prior to Expat Exchange, Betsy worked at AT&T in International and Mass Market Marketing. She graduated from Ohio Wesleyan University with a BA in International Business and German.
Some of Betsy's articles include 12 Best Places to Live in Portugal, 7 Best Places to Live in Panama and 12 Things to Know Before Moving to the Dominican Republic. Betsy loves to travel and spend time with her family. Connect with Betsy on LinkedIn.