What are the visa & residency requirements in Brazil?
We asked people about the visa & residency requirements in Brazil, they wrote...
"The process of applying for a visa for Brazil is a fairly straightforward procedure. Applicants must submit to their local Brazilian Consulate or Embassy their passport, a valid visa application form and a valid travel document. They should also provide proof of funds that are sufficient for their travels and current residence documents, such as a birth certificate, utility bill, or a letter from an employer or educational institution, as applicable. In addition, a valid passport size photograph, health report, and a valid yellow fever vaccination, if applicable, will be required. The process of applying for residency in Brazil follows the same basic steps and generally requires the same documents as applying for a visa. More detailed information on forms, processes and fees can be obtained directly from the Brazilian Consulate or Embassy. To apply for residency in Brazil, foreign citizens must submit their passport and visa application, along with additional supporting documents. The documents required include a valid birth certificate, marriage certificate, a valid passport size photograph, a job offer or certificate of acceptance from a Brazilian university, a health report, and a declaration of property located in Brazil. Once all of the documents have been submitted, the applicant will be issued a provisional residency card. The length of time between the application and obtaining the residence card varies," remarked another expat in Brazil.
Other Questions:
What are the visa & residency requirements in Brazil?
If you live in Brazil, newcomers to Brazil would love to hear your answer to this question:
About the Author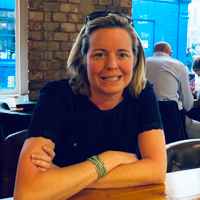 Betsy Burlingame is the Founder and President of Expat Exchange and is one of the Founders of Digital Nomad Exchange. She launched Expat Exchange in 1997 as her Master's thesis project at NYU. Prior to Expat Exchange, Betsy worked at AT&T in International and Mass Market Marketing. She graduated from Ohio Wesleyan University with a BA in International Business and German.
Some of Betsy's articles include 12 Best Places to Live in Portugal, 7 Best Places to Live in Panama and 12 Things to Know Before Moving to the Dominican Republic. Betsy loves to travel and spend time with her family. Connect with Betsy on LinkedIn.