Managua, Nicaragua
Last updated on Sep 17, 2022
Summary: Expats, digital nomads and retirees discuss what it is like to live in Managua, Nicaragua: Cost of living, Finding a home, Meeting People and more.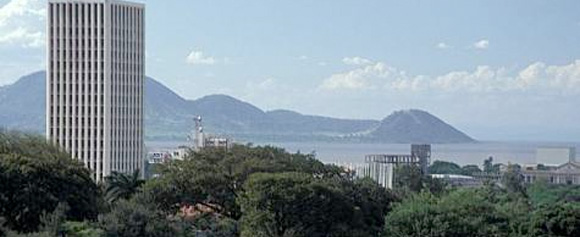 What do I need to know about living in Managua?
When we asked people what advice they would give someone preparing to move to Managua, they said:
"Standard advice is to visit Nicaragua before committing to anything - that is even more essential in your case. Visit areas you might want to live, local stores, etc," added another person living in Managua.
What do expats in Managua appreciate most about the local culture?
"The loving, kind, generous personalities of all the people I've met. These people (of which there are many) were mostly bi-lingual Nica's with hearts of gold and silver. I think that's why I didn't suffer so much culture shock. I was immediately surrounded by loving / caring people," remarked another in Managua.
What do expats find most challenging?
"Buying things that I perceive as "necessary" like furniture, basic household stuff etc. You can't go to one store like Walmart or Target or Home Depot and get what you need and go home. It takes LOTS of time, effort and savvy to get the basics of living," remarked another in Managua.
What are the schools in Managua like?
"The American Nicaraguan School children and parents are not friendly nor acceptable to foreigners or diversity. If you are a foreigner DO NOT enroll your children in this school, it doesn't matter what grades they are in. I had children in elementary, middle and high school, and they all experienced the same treatment as well as with the parents. It will make your children suffer of severe depression and low self-esteem. I had to withdraw them from this school. My children were not the only ones suffering and even though we parents spoke to the director this is not on their priority list. The administration is very much aware of the problem but doesn't do anything because the foreigners leave within 1-5 years. What they don't understand is that others are coming and the treatment towards us does not change. A requirement to enter this school should be native born Nicaraguan with a very well known last name. They claim the school has an American environment but it's not, it's a Nicaraguan environment. If you don't speak Spanish you are not accepted by your peers and become an outcast. OVERALL, THIS IS A VERY POOR SCHOOL!!!!! Saint Augustine Prep School, Nicaragua Christian Academy, Notre Dame and Lincoln can be potential options. LOOK AROUND!!," explained one expat living in Managua, Nicaragua.
"This is a good choice for someone looking for a strong academic program, a small school atmosphere where everyone knows each other and a traditional Catholic environment," said another parent with children at St. Augustine Preparatory School in Managua.
Answer Question & View More Answers
About the Author

Joshua Wood, LPC joined Expat Exchange in 2000 and serves as one of its Co-Presidents. He is also one of the Founders of Digital Nomad Exchange. Prior to Expat Exchange, Joshua worked for NBC Cable (MSNBC and CNBC Primetime). Joshua has a BA from Syracuse and a Master's in Clinical and Counseling Psychology from Fairleigh Dickinson University. Mr. Wood is also a licensed counselor and psychotherapist.
Some of Joshua's articles include Pros and Cons of Living in Portugal, 10 Best Places to Live in Ireland and Pros and Cons of Living in Uruguay. Connect with Joshua on LinkedIn.